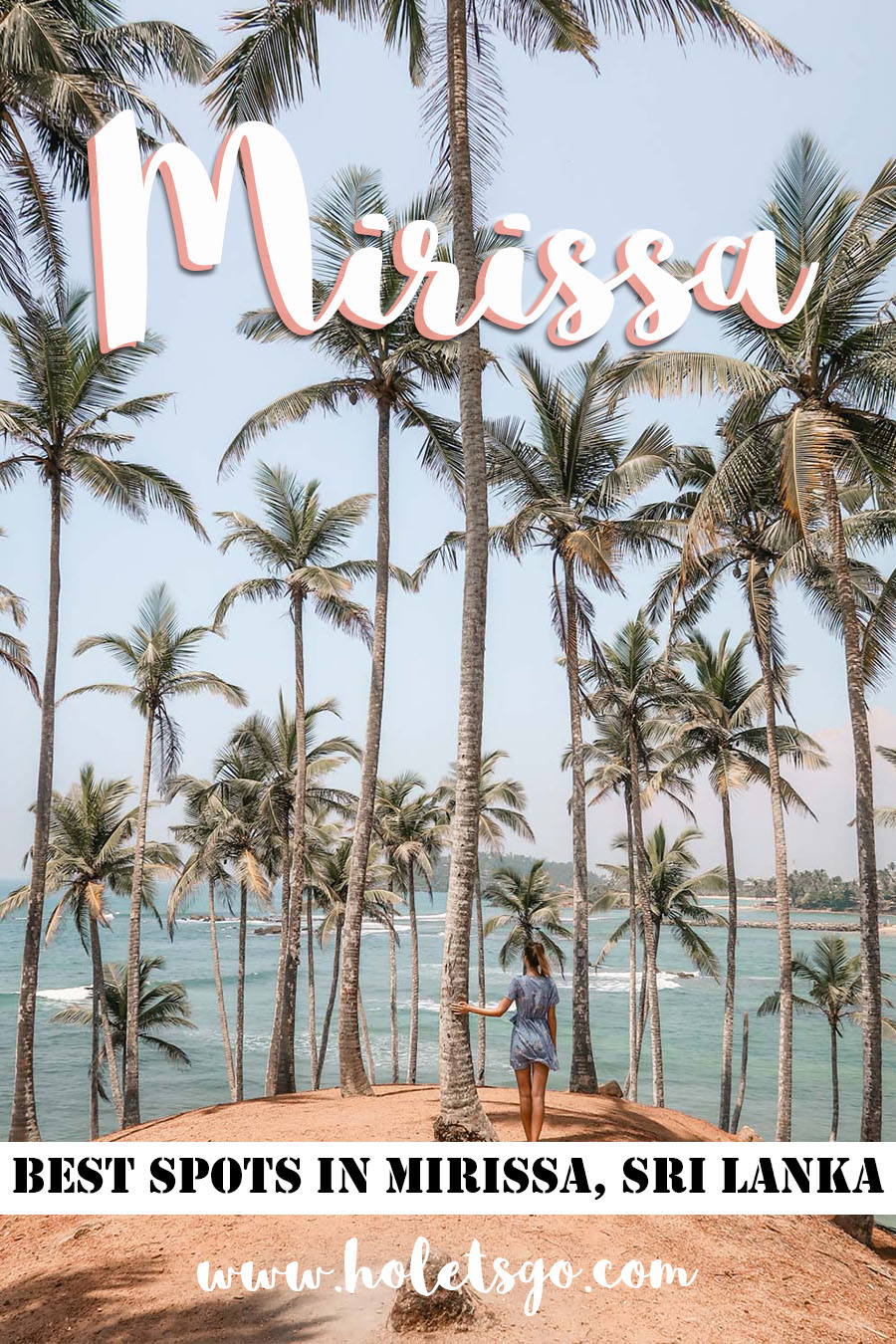 Mirissa is one of the most popular small towns in Sri Lanka, and there's a reason everyone loves the place. First of all, it's absolutely beautiful. There are palm trees and stunning beaches as far as the eye can see, and you don't have to walk for more than 10 or 15 minutes before you have it all to yourself. Mirissa is definitely a tourist hot spot, but aside from the very popular Mirissa beach it actually never gets too crowded. We stayed in Mirissa for about five days, and we really enjoyed ourselves. In this post you can read about our favourite things to do in Mirissa.
–> Find all Hotels in Mirissa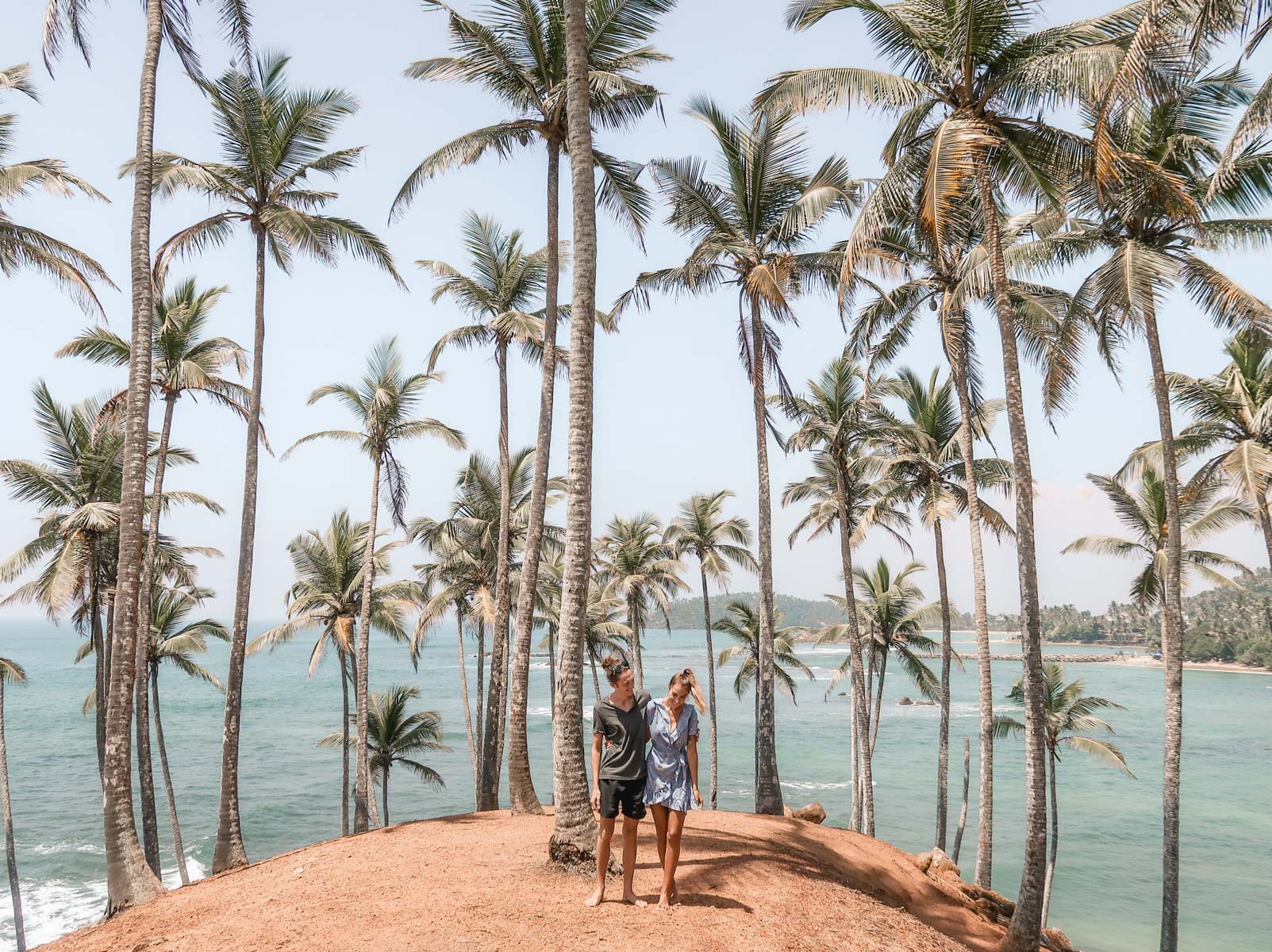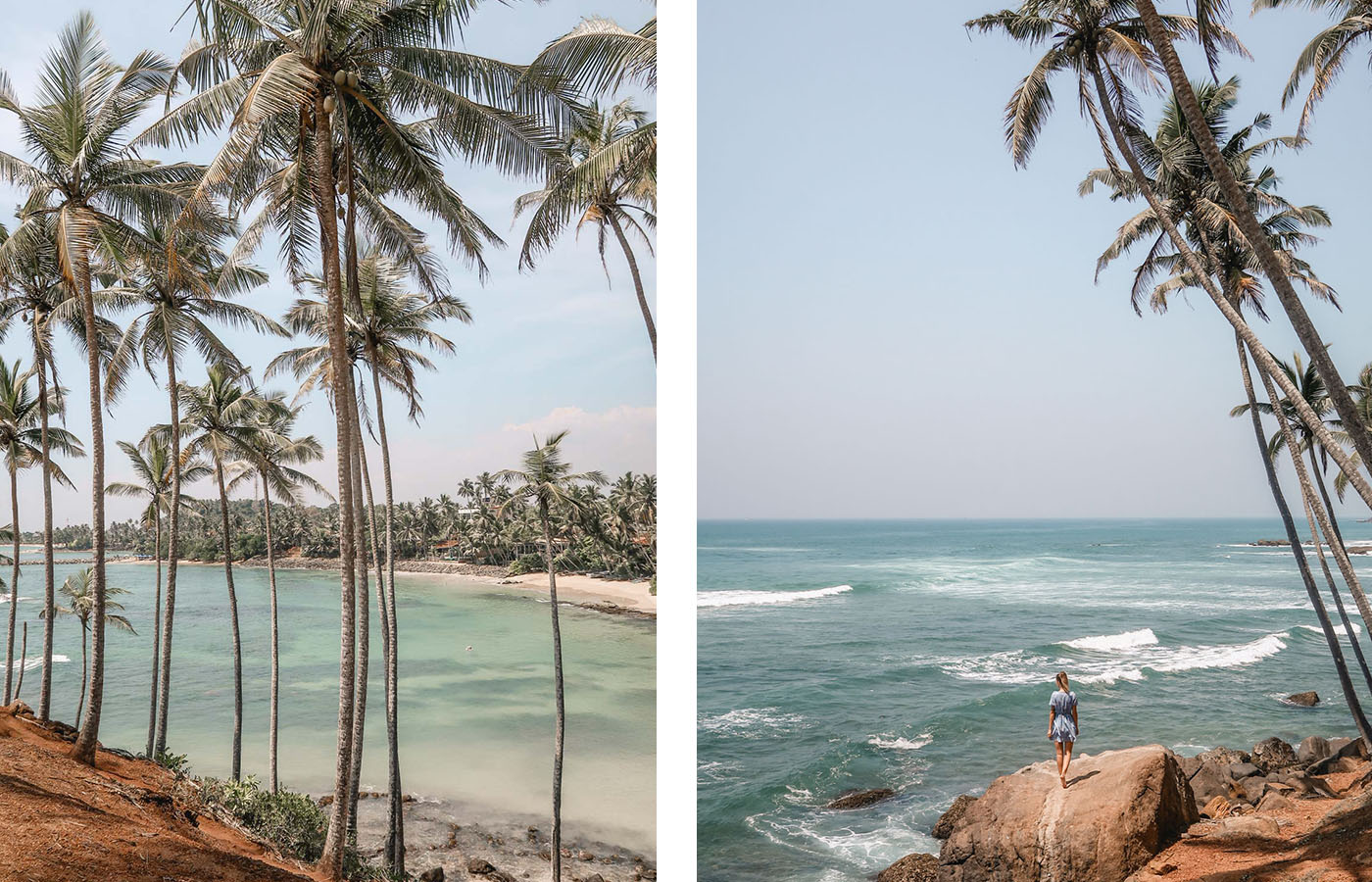 VISIT THE INSTA-FAMOUS COCONUT TREE HILL
If there's one thing, you absolute have to see when are in Mirissa, it's the beautiful Coconut Tree Hill. If you're on Instagram, you have probably already seen it since it is absolutely everywhere, but until you go there, you won't know just how stunning it actually is (and how crazy the wind can be there!).
Getting to the Coconut Tree Hill in Mirissa is easy. You can access it from the beach coming either from Mirissa or from the East. You can actually also access it from the road. Just walk East from the town for about 10 or 15 minutes and turn right when you see the white temple top. You'll pass a cute blue elementary school and a temple before finding the path leading to the Coconut Hill.
Remember to bring your camera and an empty SD-card – if you're anything like us (or all the other people we saw there) you're gonna want to take a loooot of pictures 😉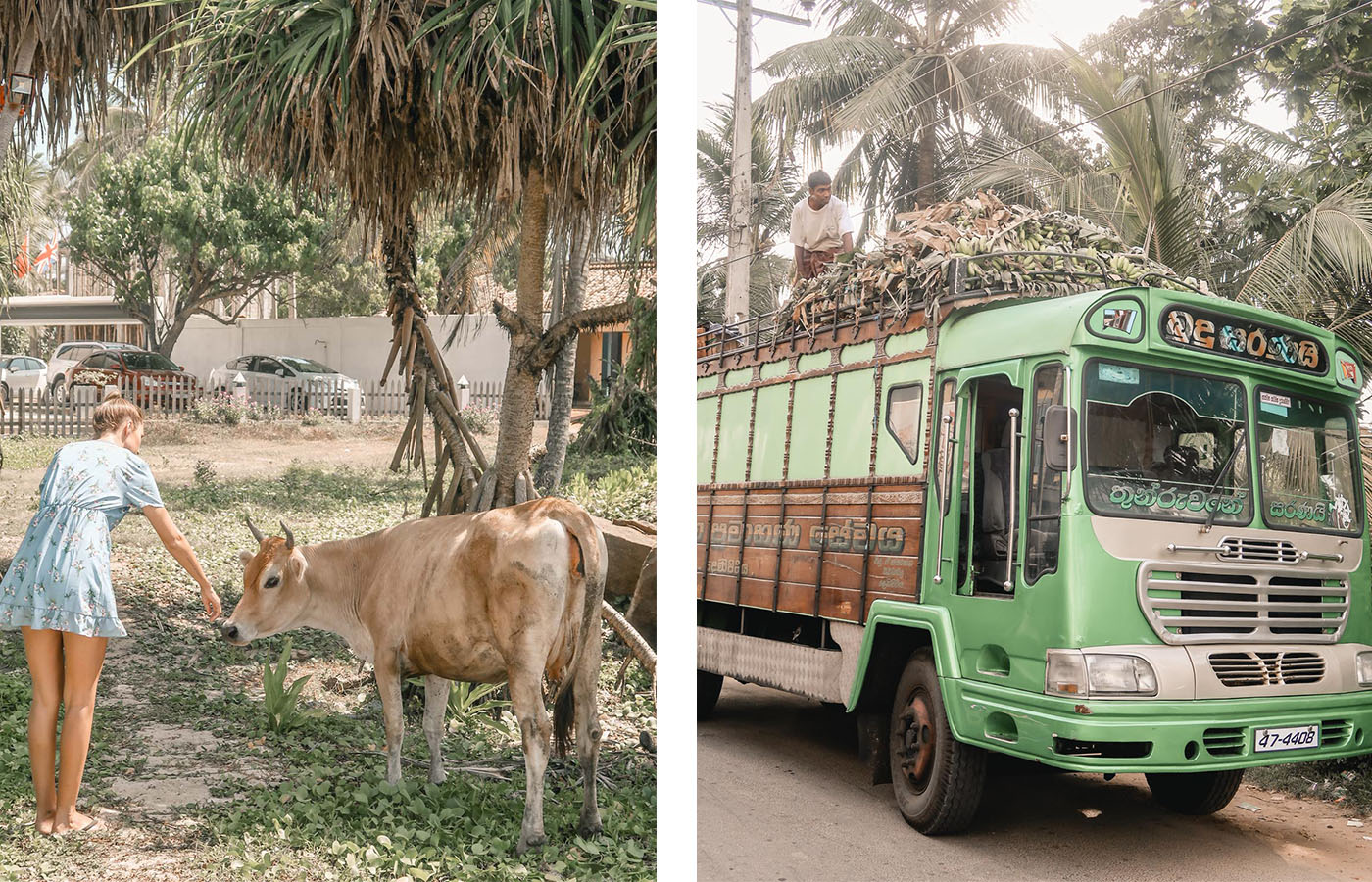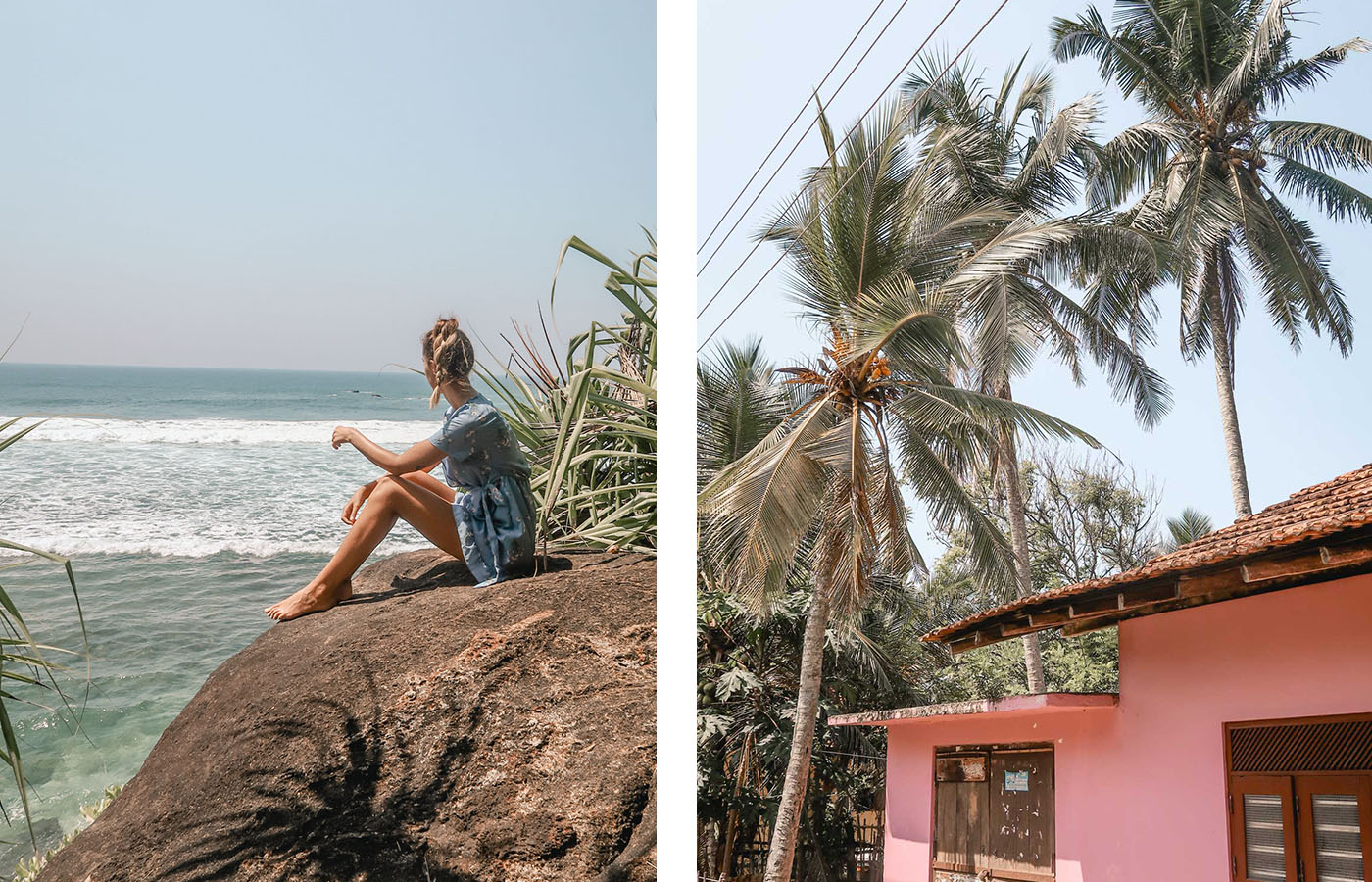 GO OFF THE BEATEN PATH
Mirissa is cute and touristy, but one of the great things about the town (and Sri Lanka in general) is that you don't have to walk more than a few hundred metres to get a feel of the local life there. We stayed a few kilometres East of the center of Mirissa, and we loved walking around in the local areas, seeing their colourful houses and chatting with the friendly locals.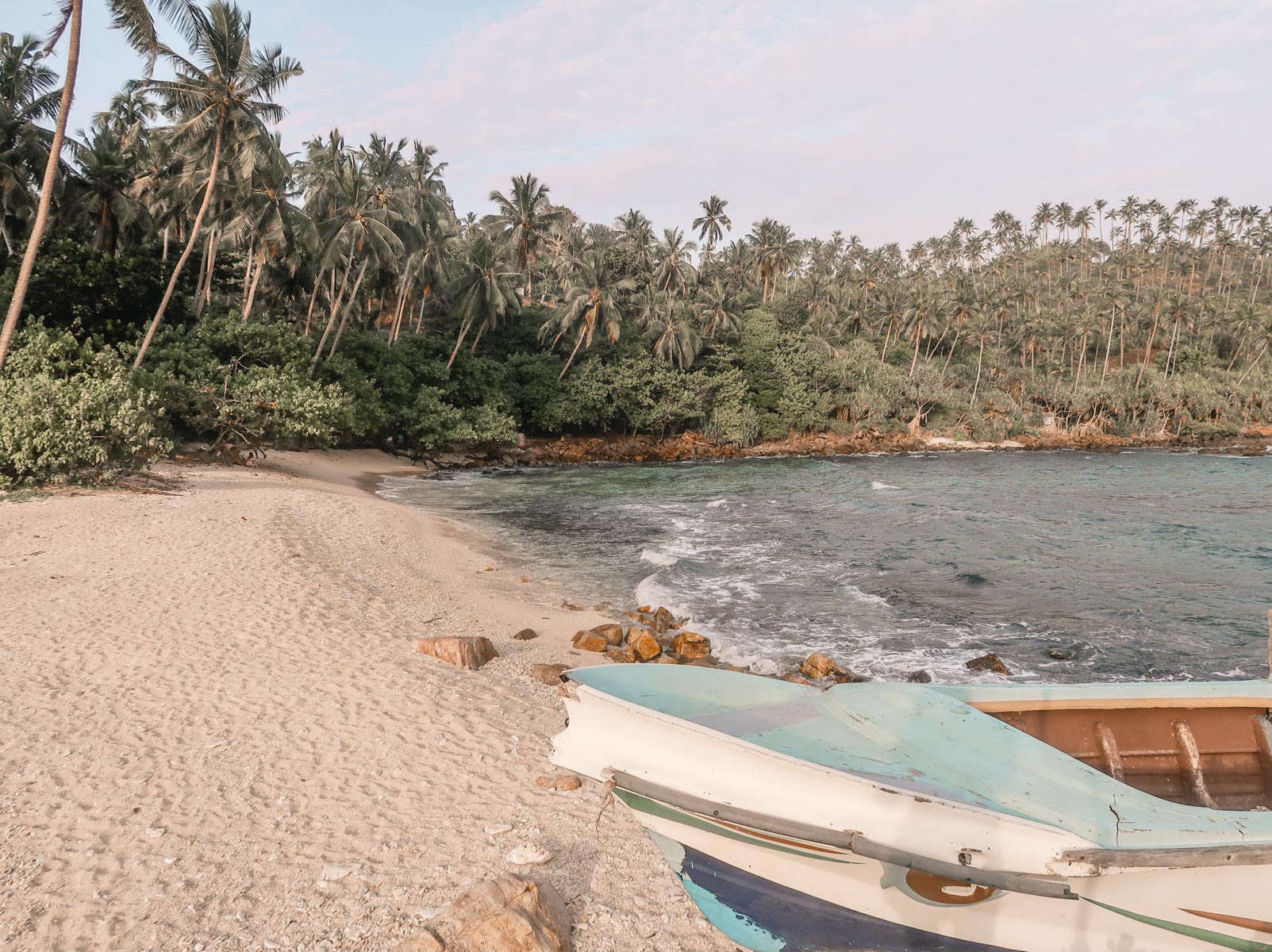 VISIT SECRET BEACH
Let's just say it as it is – the secret's out. Secret beach is definitely not secret anymore, but it's not overly crowded either, and it's a beautiful little beach. If you're up for a longer walk, bring a bottle of water and a traveling companion (or a podcast) and walk from Mirissa through the small streets leading to Secret Beach. Another option is to take a tuktuk for a few hundred rupees. There's a bar/restaurant by the beach, and you can also buy fresh coconuts from the local kids.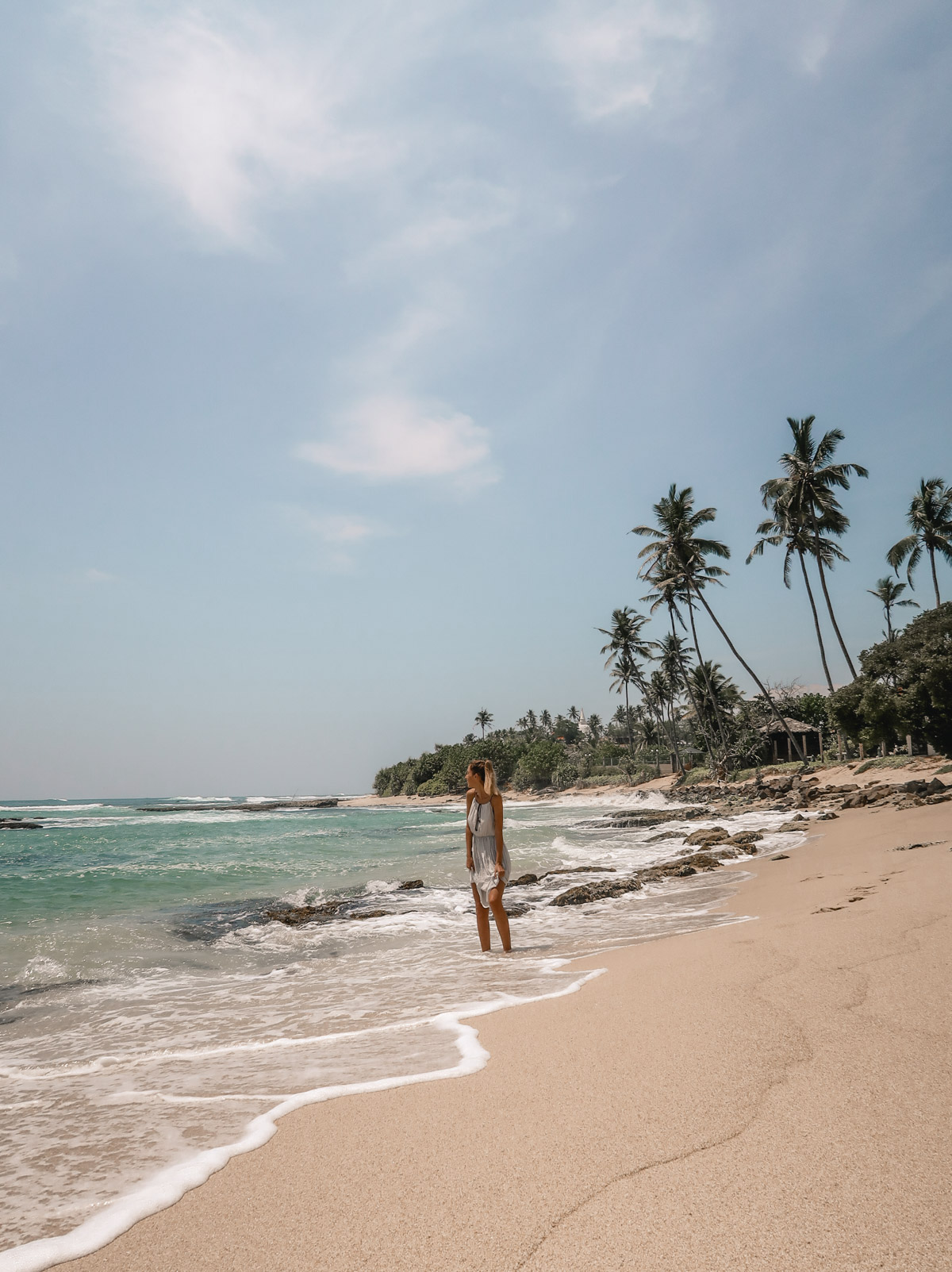 CHECK OUT THE BEACHES EAST OF MIRISSA
Mirissa Beach is lovely, but it's touristy and almost always crowded. It's a good place if you want to swim and relax, but if you want to listen to the waves and enjoy a beautiful, quiet beach, we recommend the beaches East of the Coconut Hill. They're not ideal for swimming unless you're a bit of a daredevil (which we're definitely not), but it's nice place for a walk or for tanning, relaxing, and reading a book. There are small areas between the rock where you can take a little dip, when it gets too hot, and there are almost no people around.
TIP: The path leading from the beaches East of Mirissa up to the Coconut Tree Hill is insanely beautiful!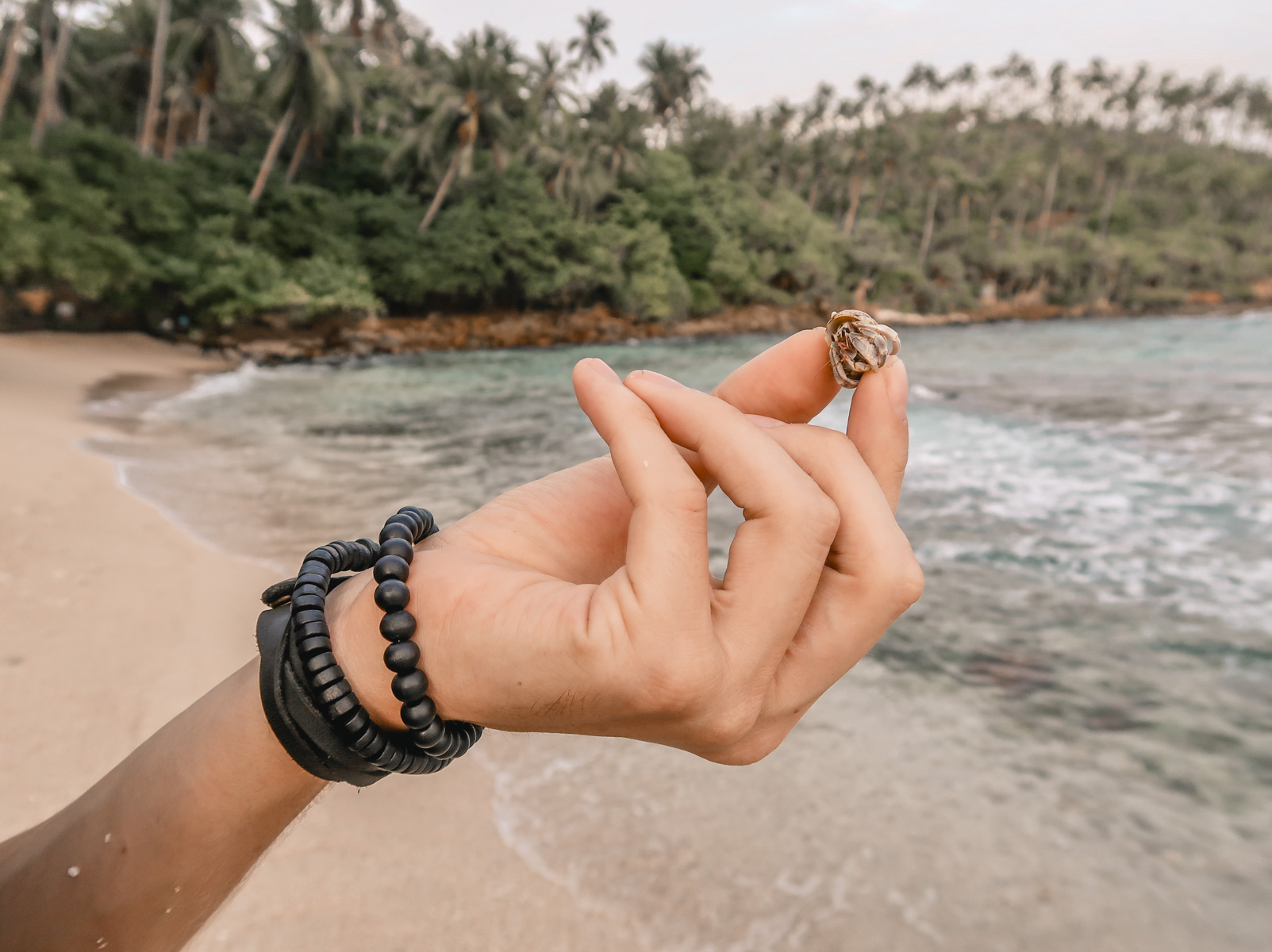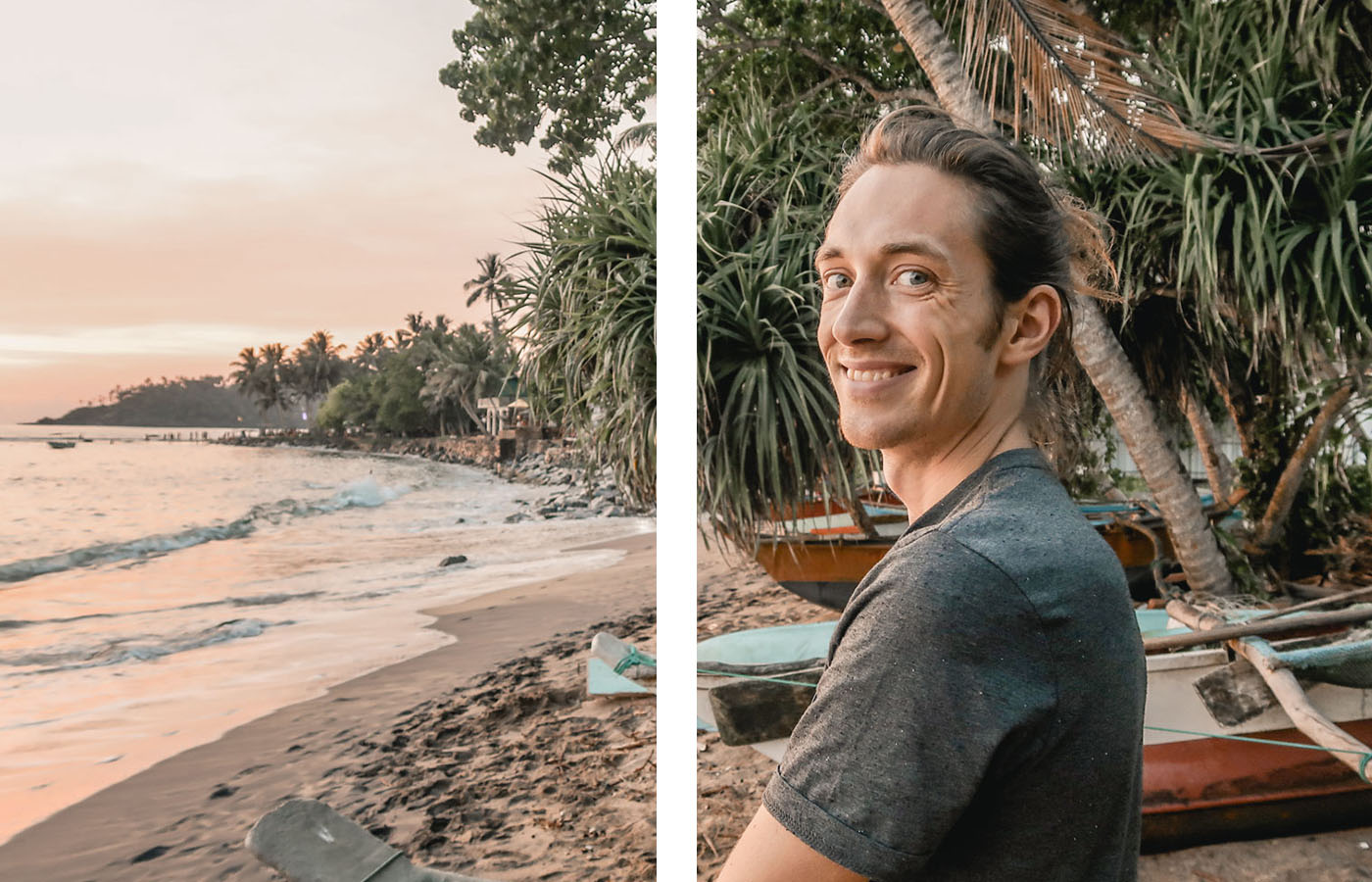 WATCH THE SUNSET FROM PARROT ROCK
Parrot rock is the name of the teeny tiny islandy rock on Mirissa Beach. The view from Parrot Rock is really nice, and if you go over to the side of the rock that's the furthest from the beach, you'll find a lot of rocks where you can sit and enjoy the sound of the waves crashing on the rocks and while the sky goes from blue to orange and pink. Parrot Rock was one of our favourite sunset spots in Mirissa.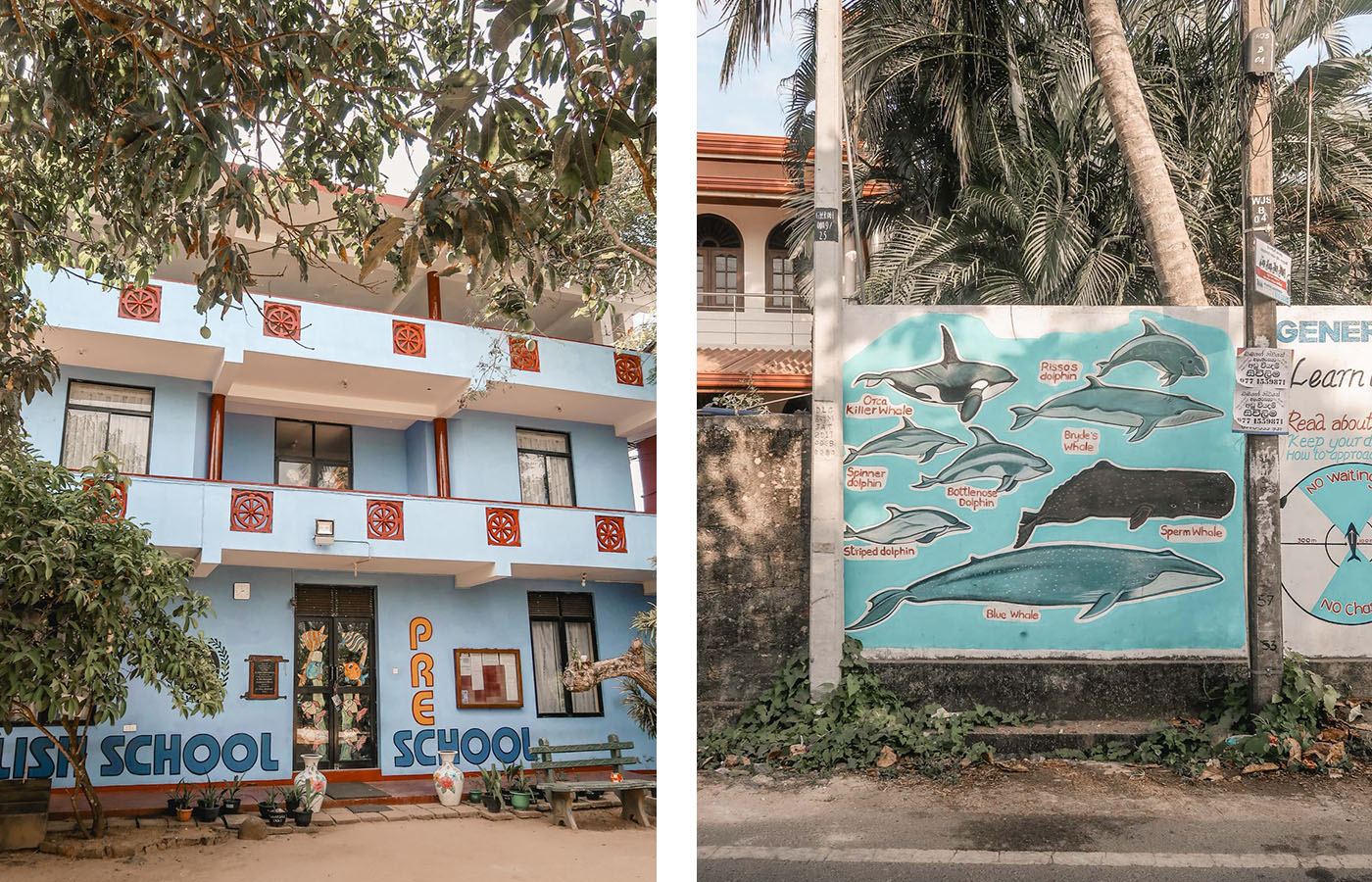 ENJOY THE MANY BEAUTIFUL MURALS
If there's one thing they know how to do in Sri Lanka… it's paintings. And signs. Okay, two things. Their artists kick butt, and there are so many beautiful murals and signs everywhere. If you want a great Instagram picture, go to Mirissa. There are picture-perfect surroundings everywhere, and we really enjoyed walking around looking for hidden gems. It almost like a treasure hunt, and believe me – there are treasures everywhere.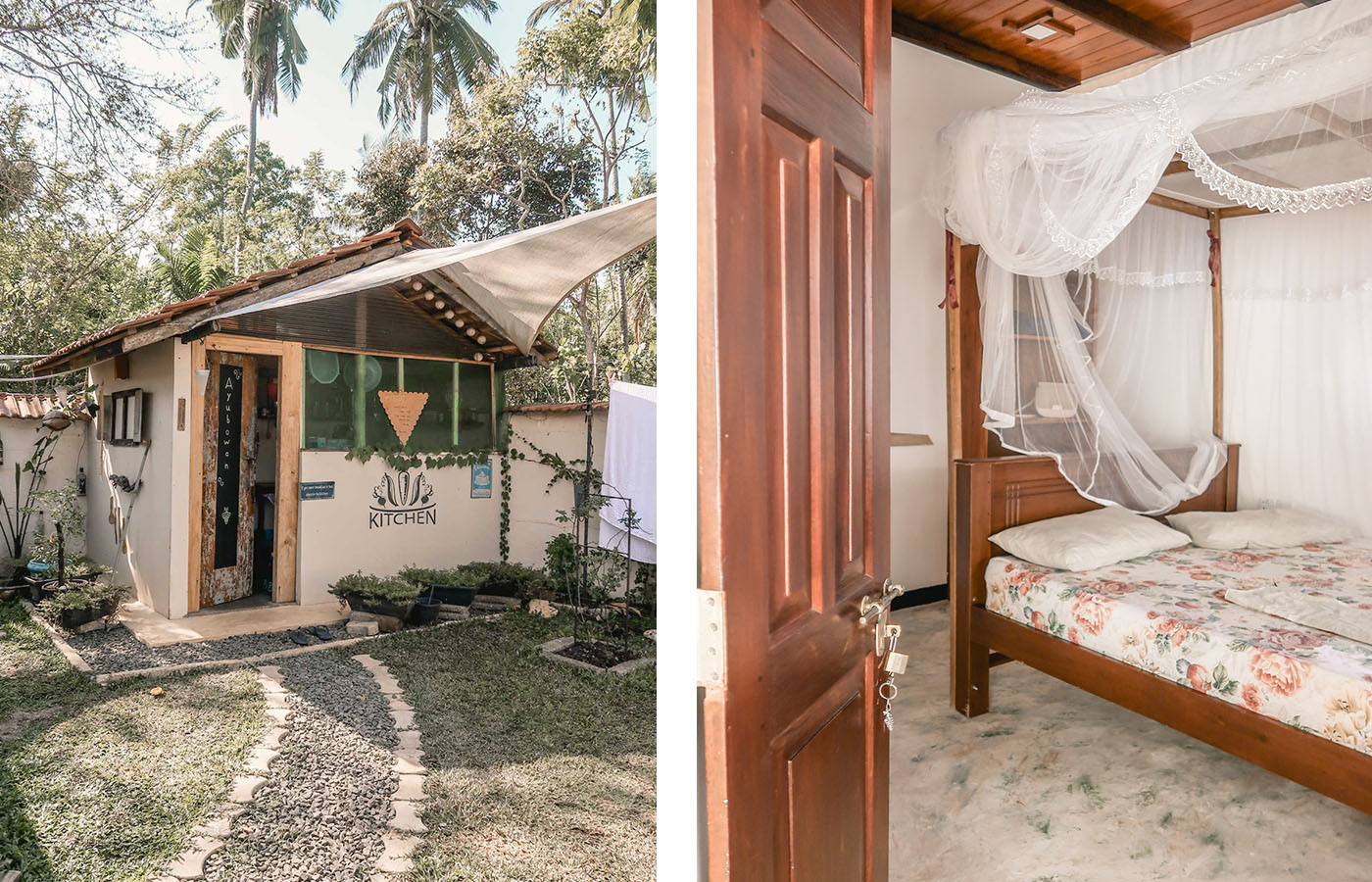 RELAX AND ENJOY THE SLOW PACE OF LIFE
Mirissa is holiday heaven. Vacation wonderland. People come there to relax, spend time on the beach, read a book and have few drinks on the beach.  Or chill out at your hotel or guest house and enjoy the sun and the peace and quiet.
We stayed in this lovely guest house a few kilometres outside of the center. The area is very quiet and local, and the rooms are brand new and spacious. It's a very budget friendly option, but you'll have to walk for about 20 minutes or take a tuktuk whenever you want to go in to Mirissa.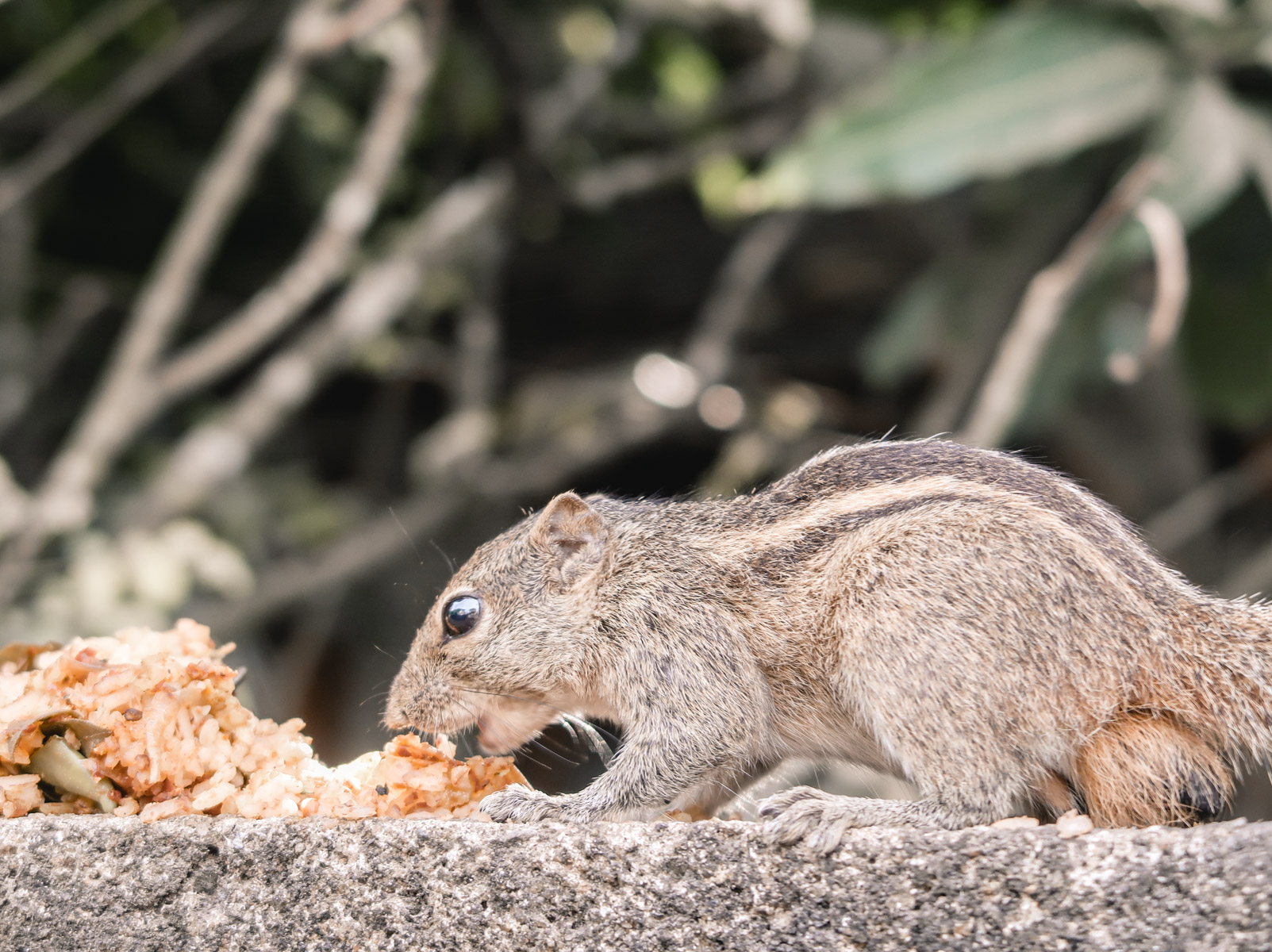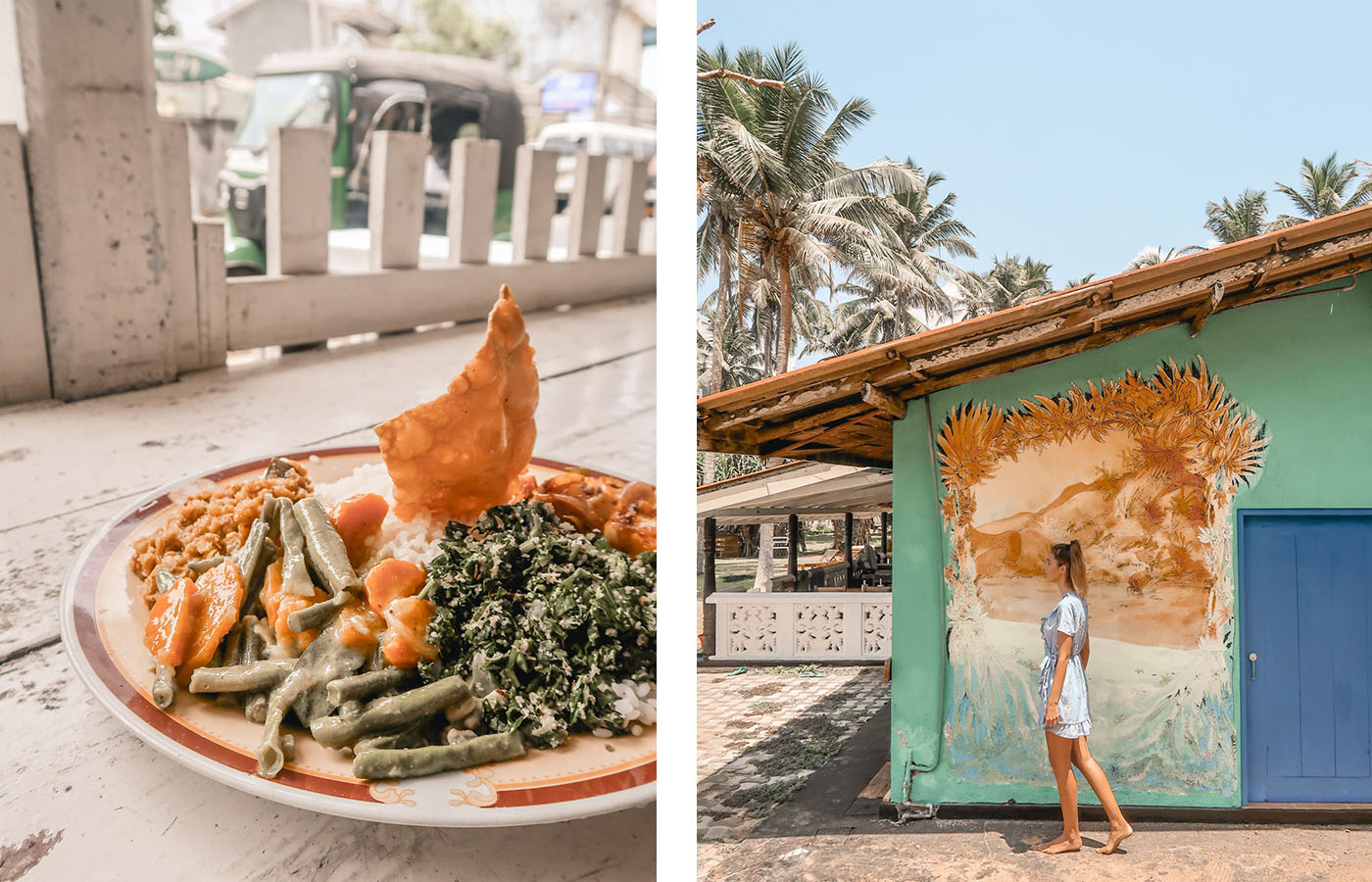 EAT, EAT, EAT
There are a bunch of cute little cafés and restaurants in Mirissa, so you'll definitely never go hungry. We recommend the vegetable kottu at Dewmini Rotishop and the beautiful smoothie bowls from Shady Lane café (which we never had, because they were closed because of a power cut when we were there). When you walk through the back streets of Mirissa, you'll find a bunch of small guest houses and small cafés. Eat, eat, eat and make your way to the beach for drinks in the evening.