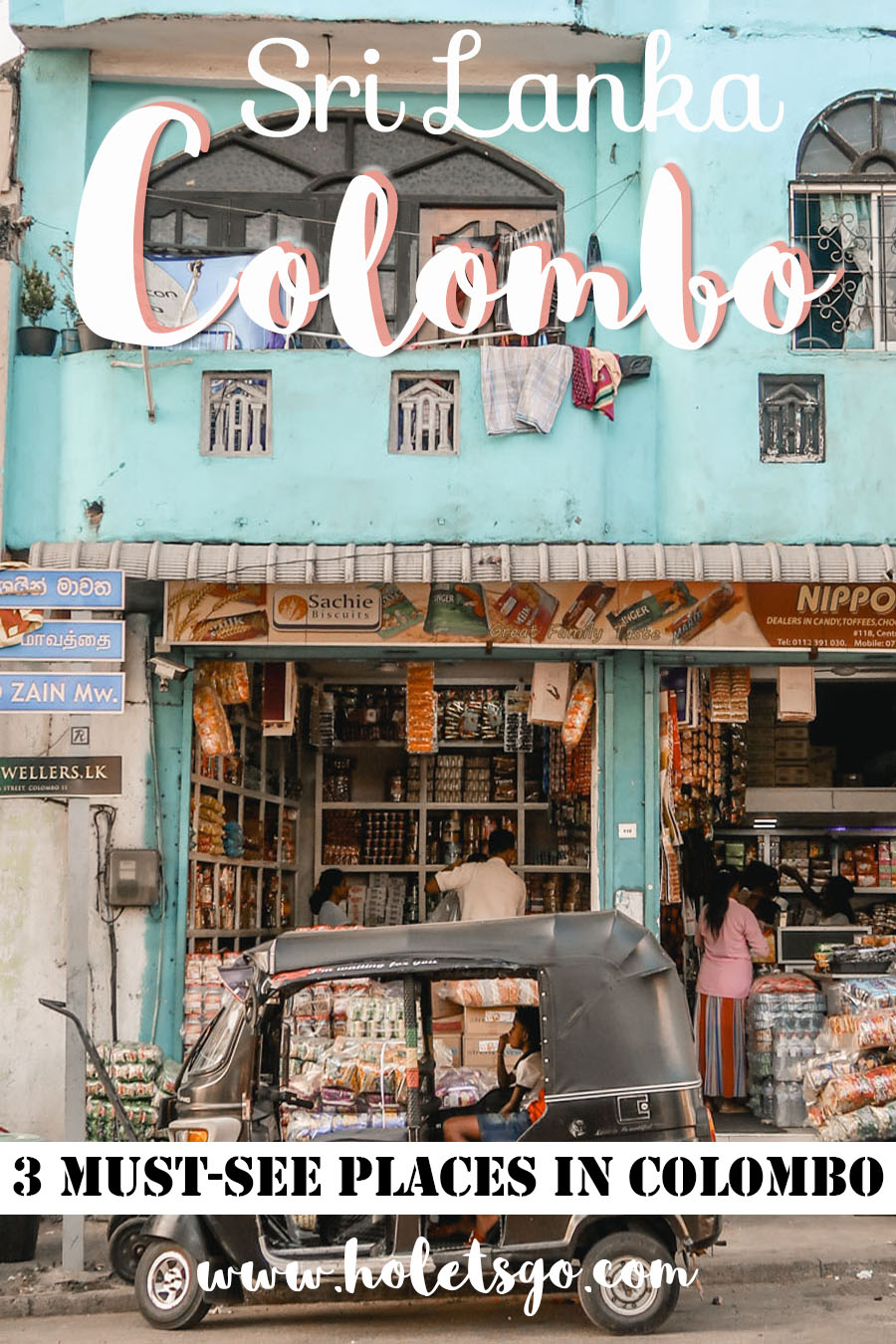 Colombo is the capital of Sri Lanka – and it's a place many travelers tend to avoid when traveling around Sri Lanka. Because we had to get a visa extension, we spent our first three days in Sri Lanka in Colombo. If you want to see how we spent our first day in Sri Lanka and how we got from the airport to the city for only one dollar, make sure to check out this post as well.
Colombo turned out to be a positive surprise, and we actually really enjoyed our time in the capital. On our second day, we explored a lot of the city – including three must-see places in Colombo, so if you have or day or two in the city and you're wondering what to do in Colombo, keep on reading – and make sure to watch the video.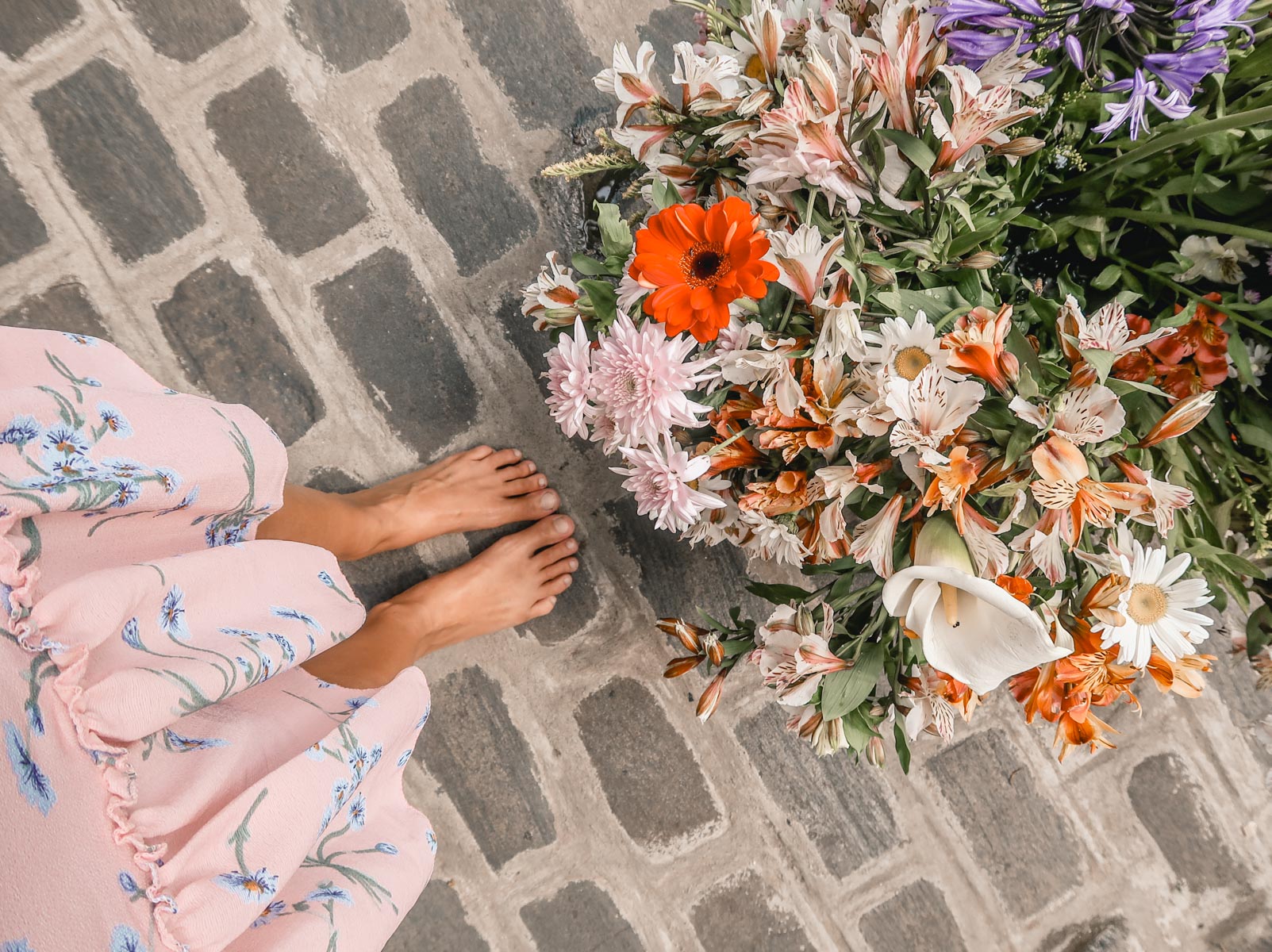 GANGARAMAYA TEMPLE
We met a local guy who recommend Gangaramaya Temple, one of the most important temples in Colombo. Gangaramaya Temple is a mix of Sri Lankan, Thai, Indian and Chinese Architecture, and we've never seen anything like it. Is it a museum, is it a temple, is it an antique shop? Who can tell? It's so pretty and colourful, and it's definitely worth visiting if you're in Colombo. A ticket costs about 300 rupees (approx. 2 USD).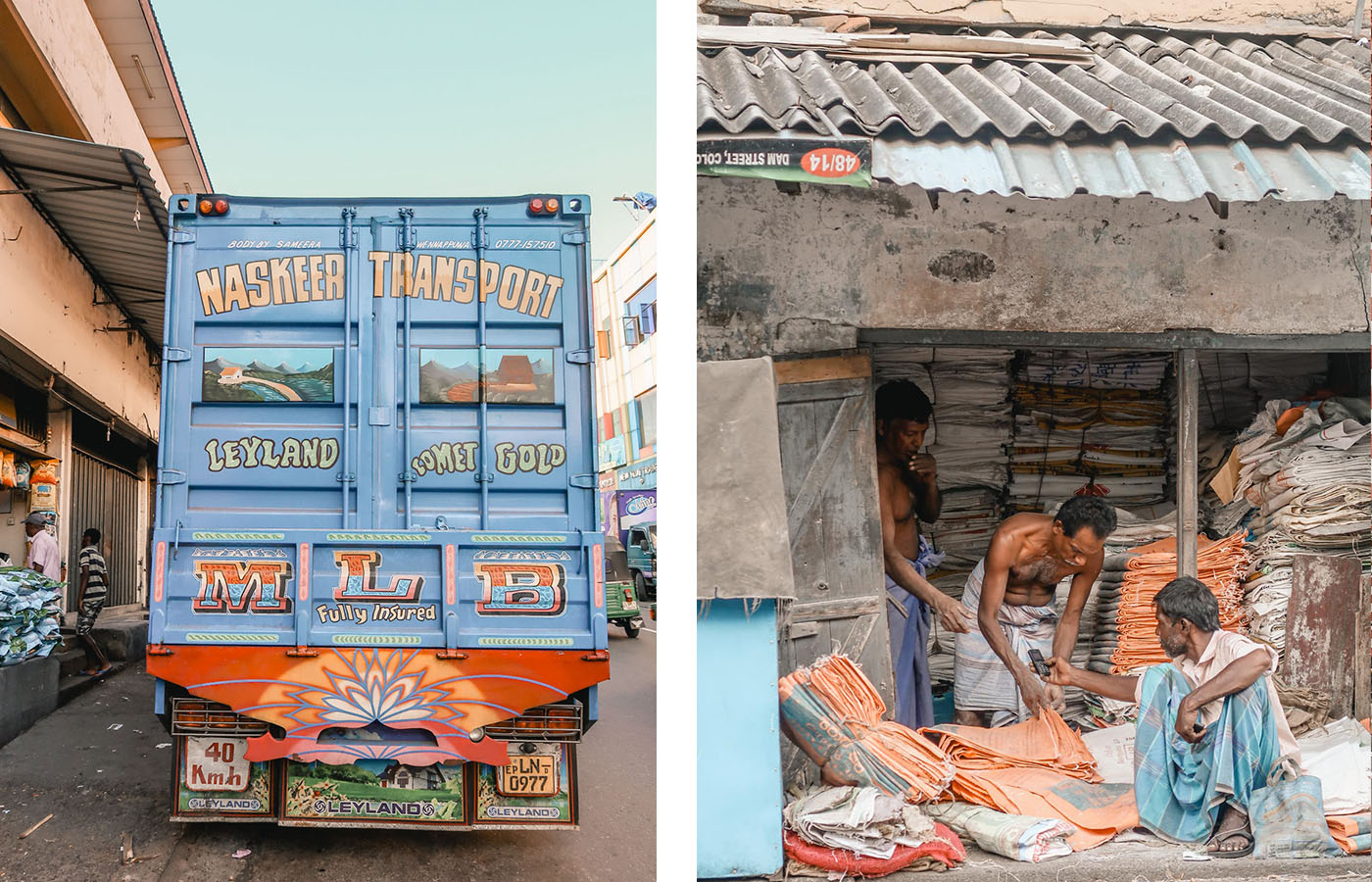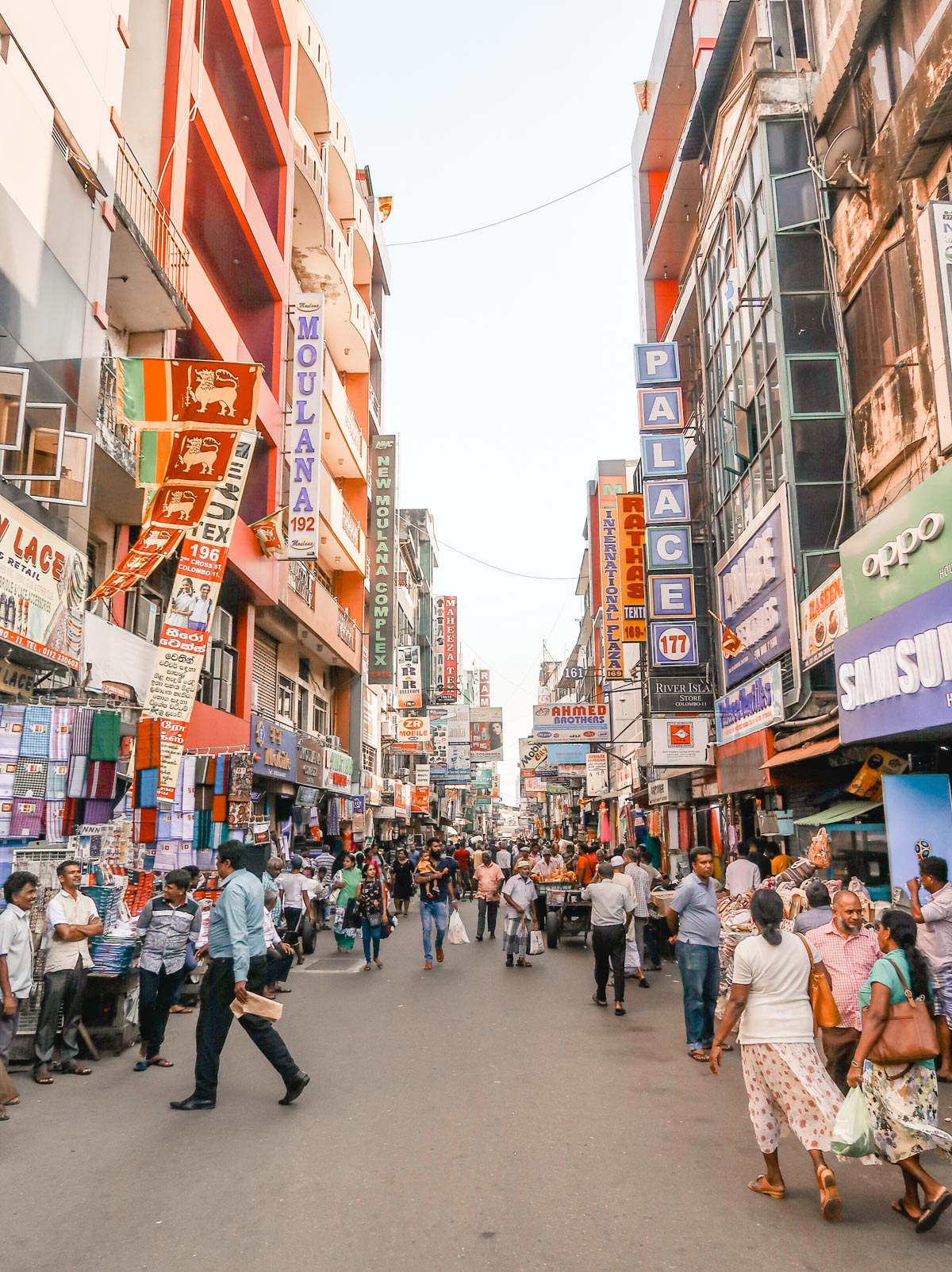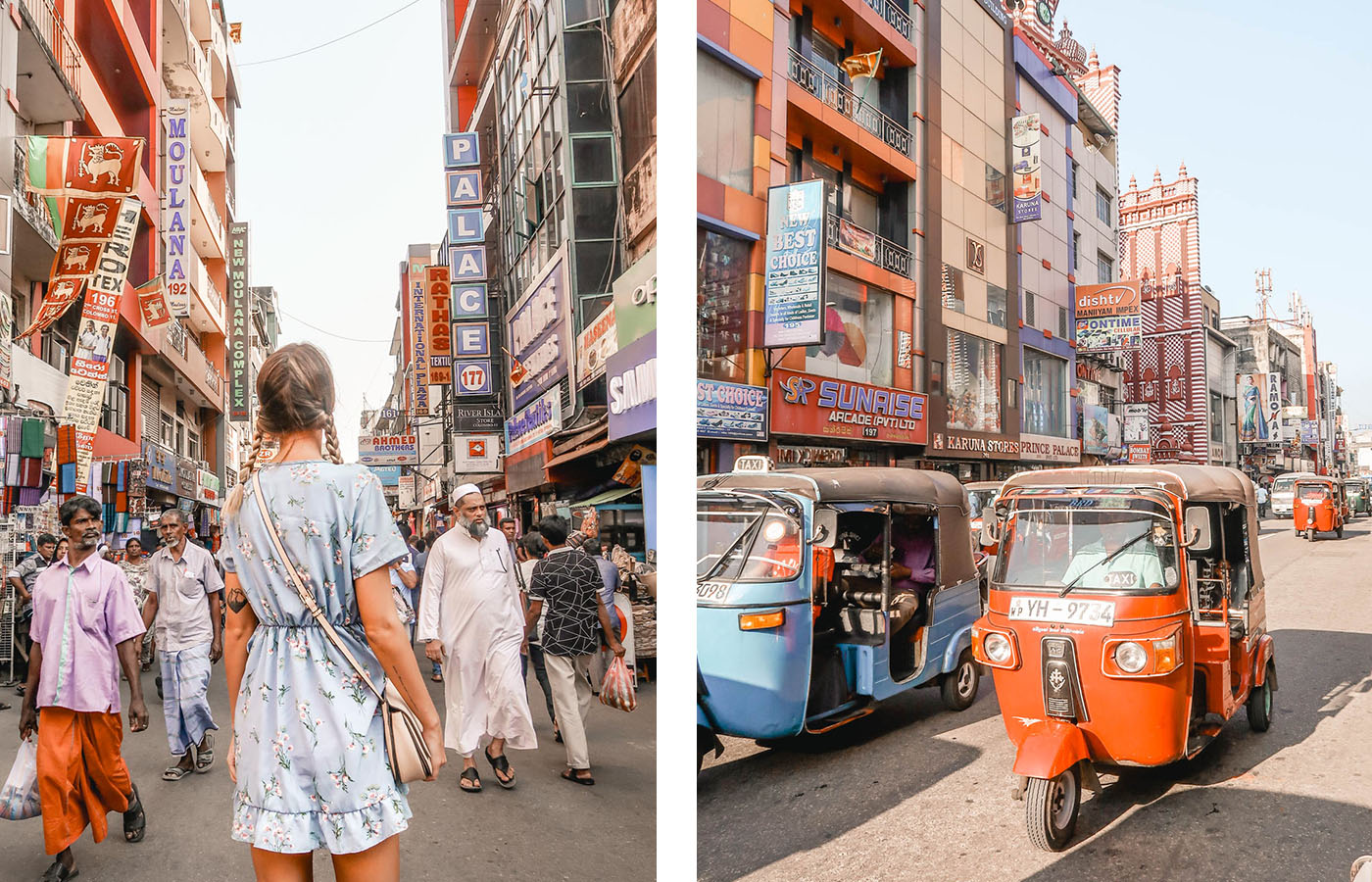 PETTAH MARKET
If you want to shop in Colombo, Pettah Market is the place to go to. Bring your haggling skills and your purse, and buy all the stuff you had no idea you couldn't live without. I know I did. Pettah Market is very close to Fort Railway Station, and if you're only in Colombo for a few hours, you can keep your luggage in the cloak room. They have huge lockers that you can rent for about 100 rupees (less than a dollar).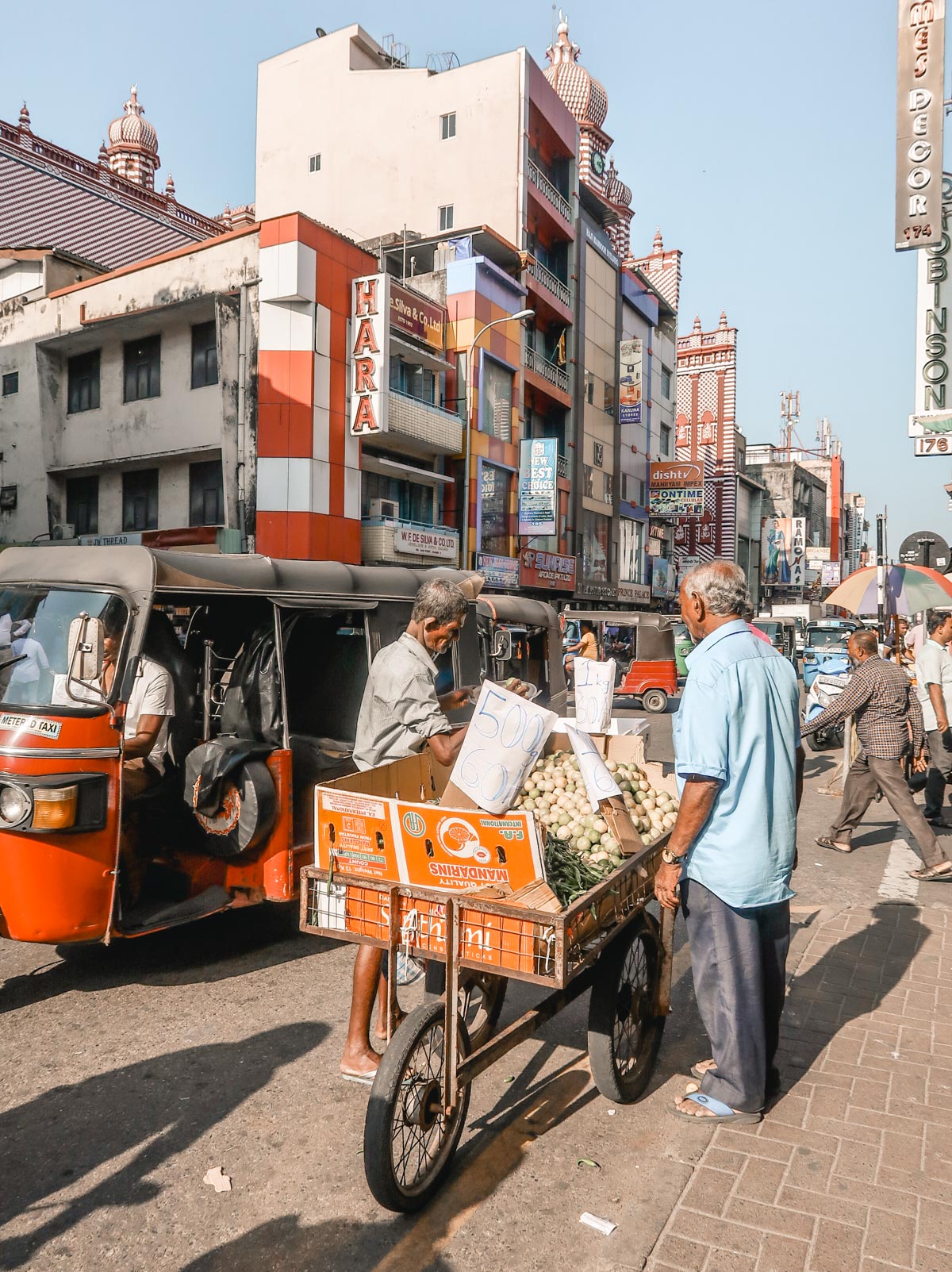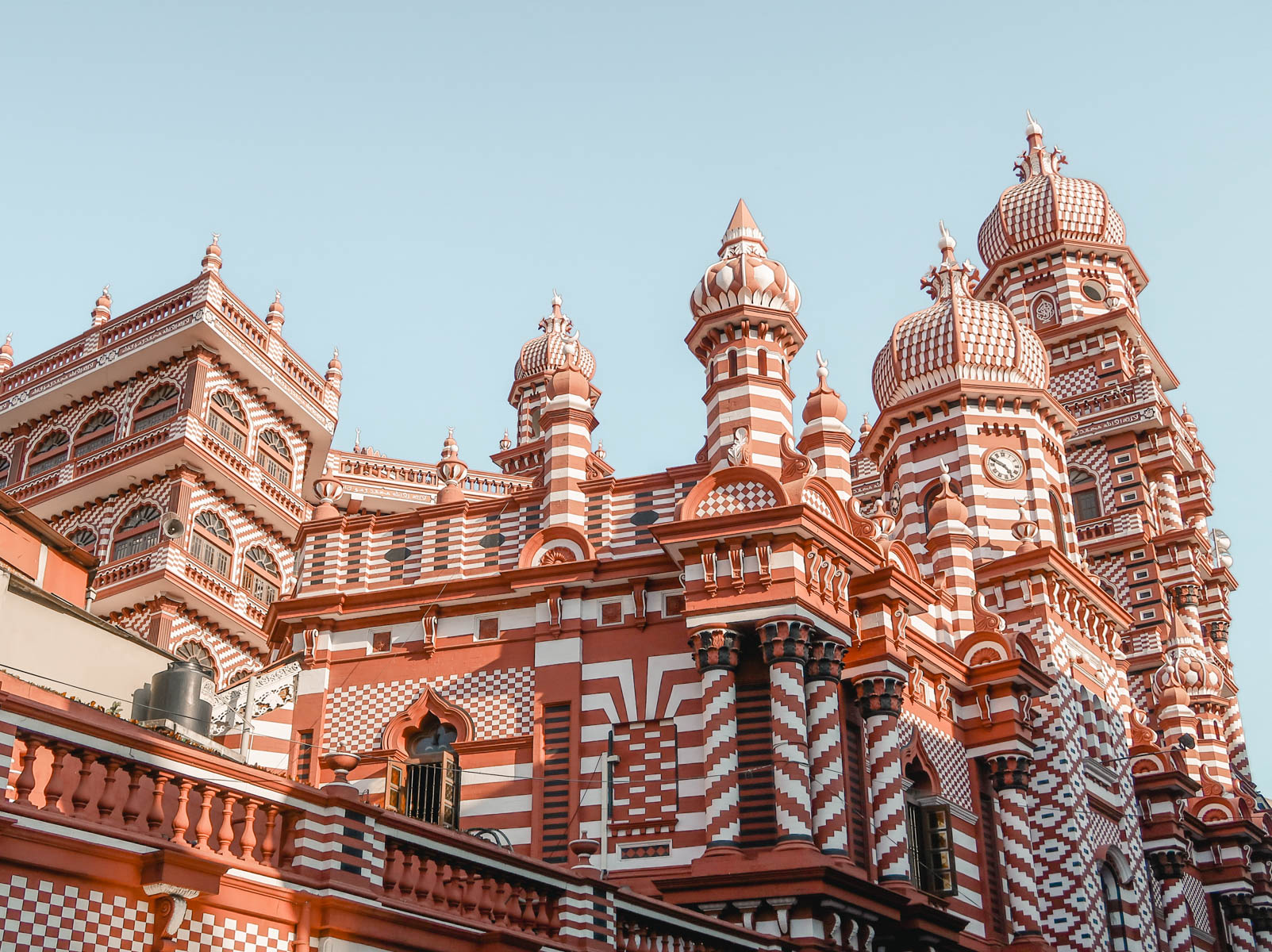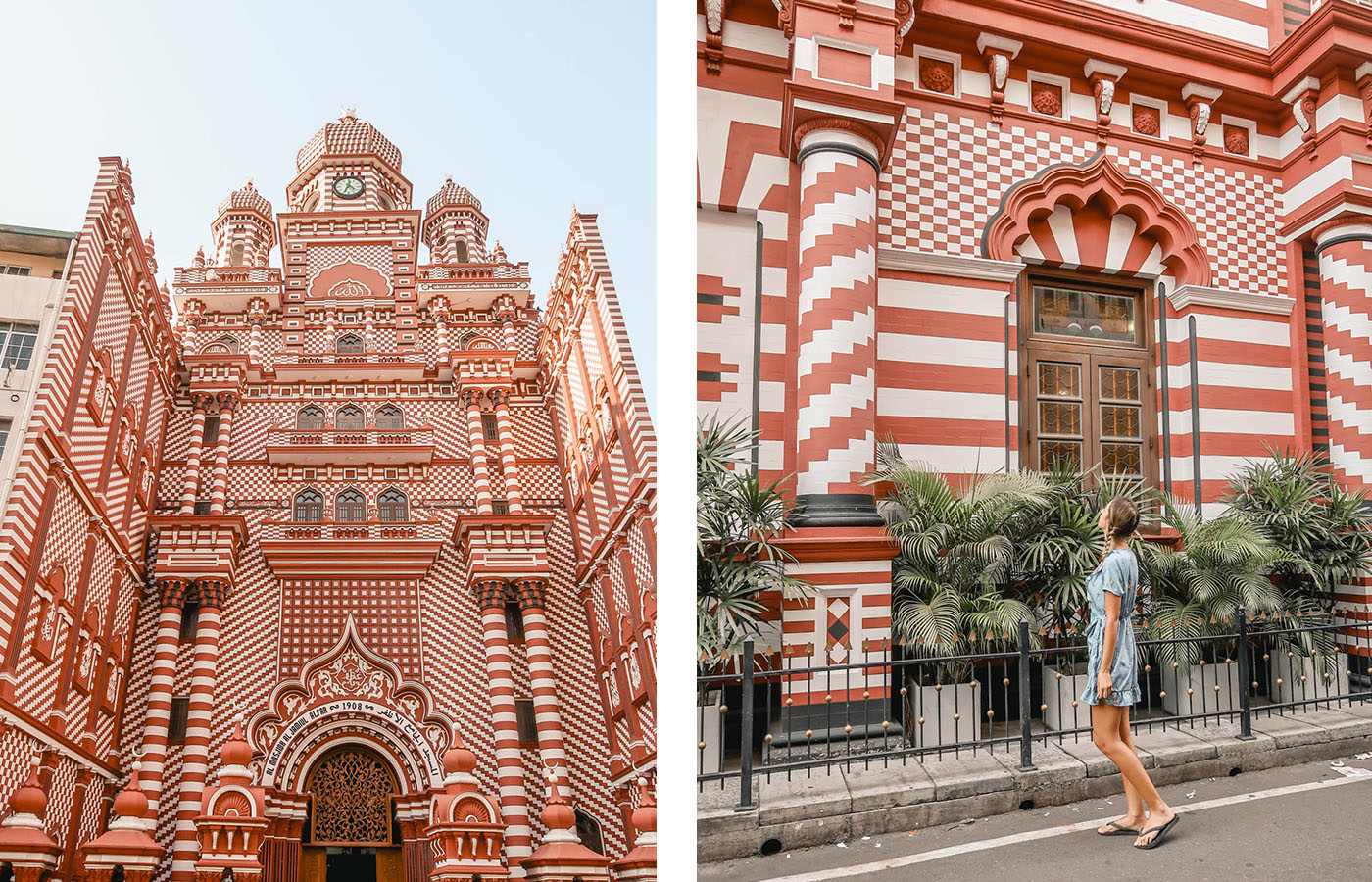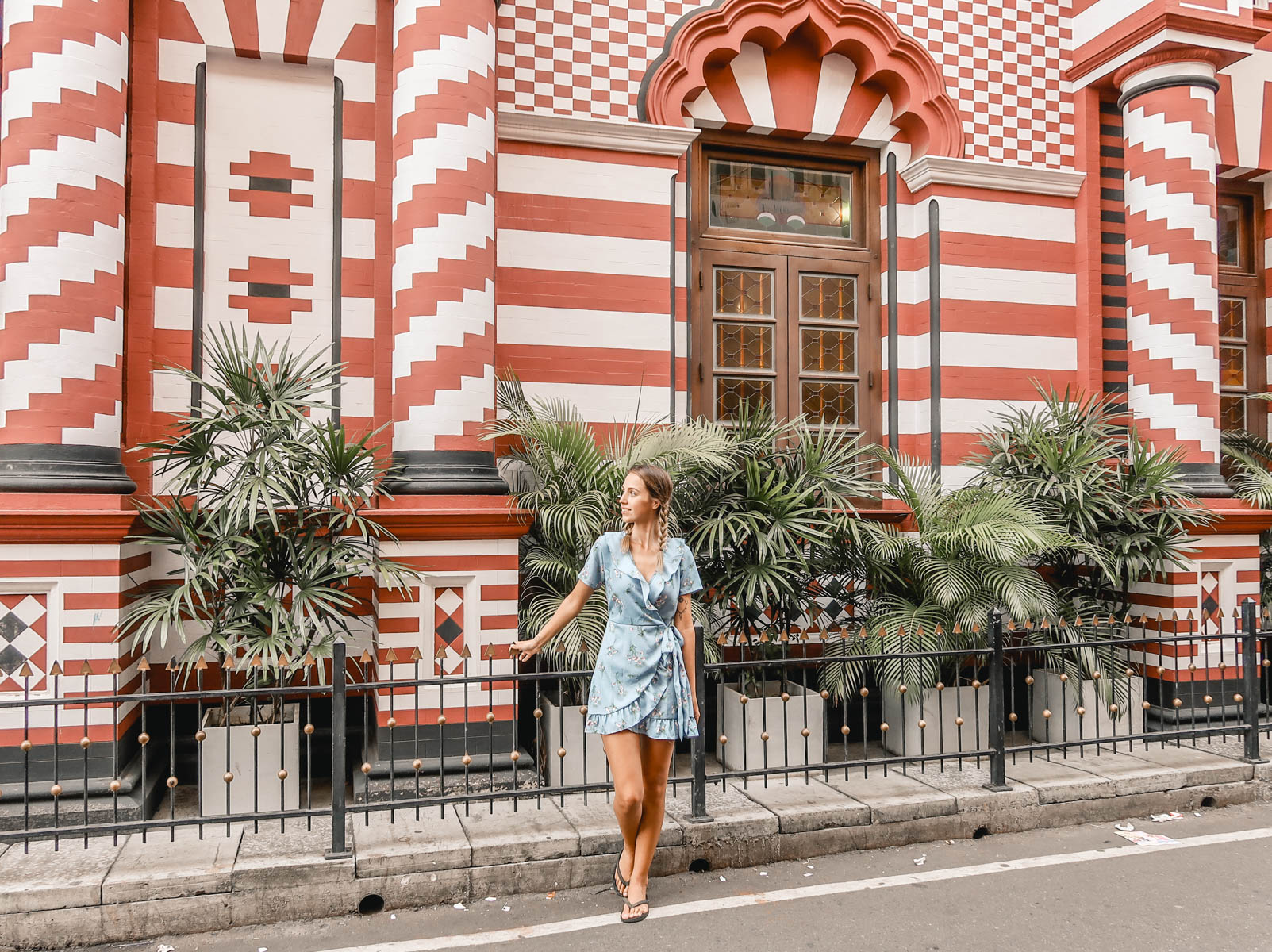 JAMI UL-ALFAR MOSQUE
There was one thing in Colombo I knew I just had to see: The Jami Ul-Alfar Mosque. This Insta-famous mosque is located on the second cross street in the Pettah Market, and you can't miss it. The streets around the mosque are very busy, and it can be hard to get a good view of the mosque, but walk around and try your best – it's worth the effort. One of the locals actually pointed us in the direction of the best picture place. We were allowed to go inside the mosque and stand in the courtyard for a few minutes. I had to put on a sarong, and we were only allowed to walk about two metres in, but it was so cool to see. We were asked to pay a donation of 50 rupees per person (approx. 0.3 USD), so it's definitely a budget-friendly attraction.
If you're planning on visiting Sri Lanka, make sure to check out all of our Sri Lanka posts. Enjoy your stay! We're only a tiny bit jealous…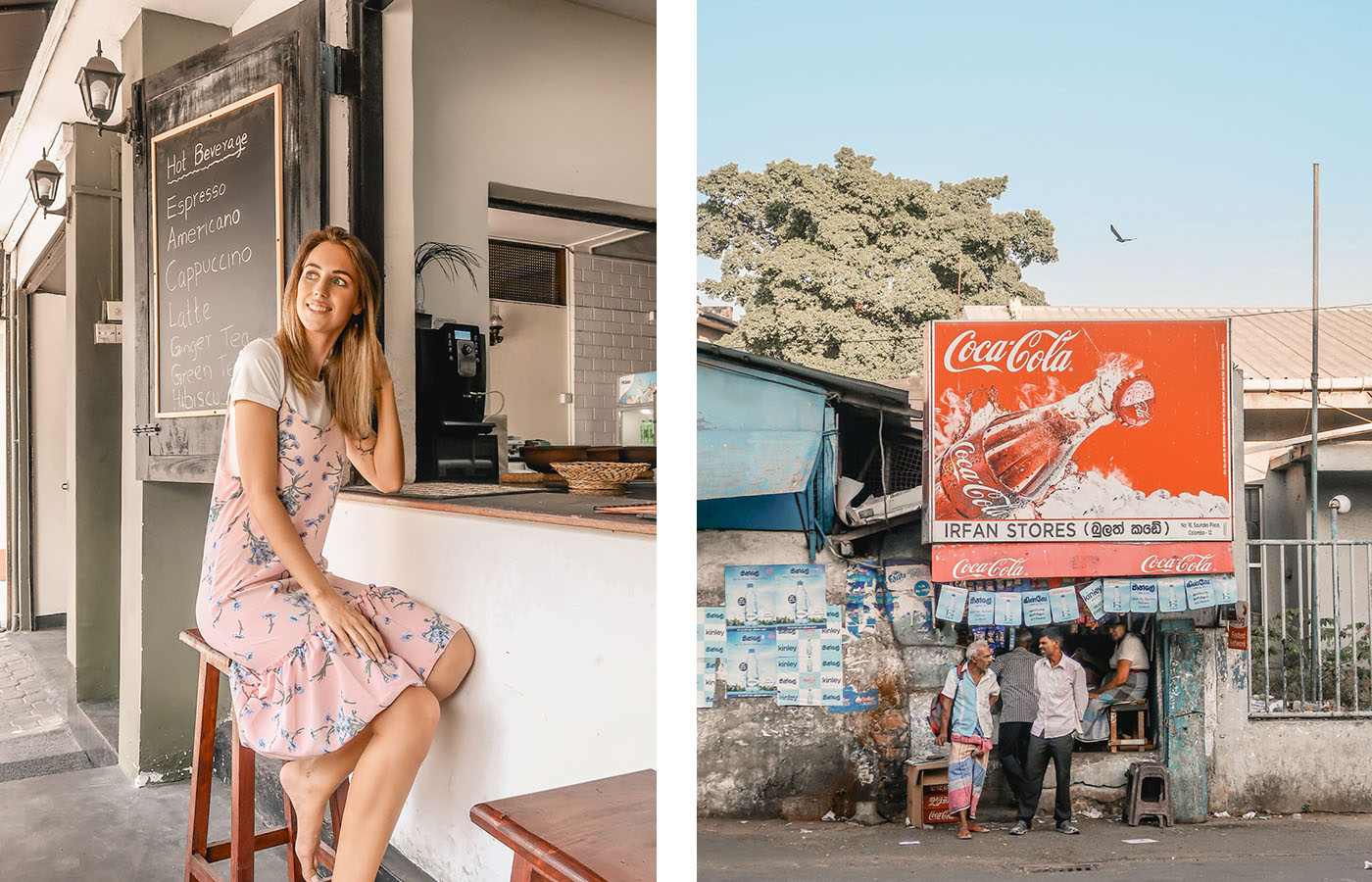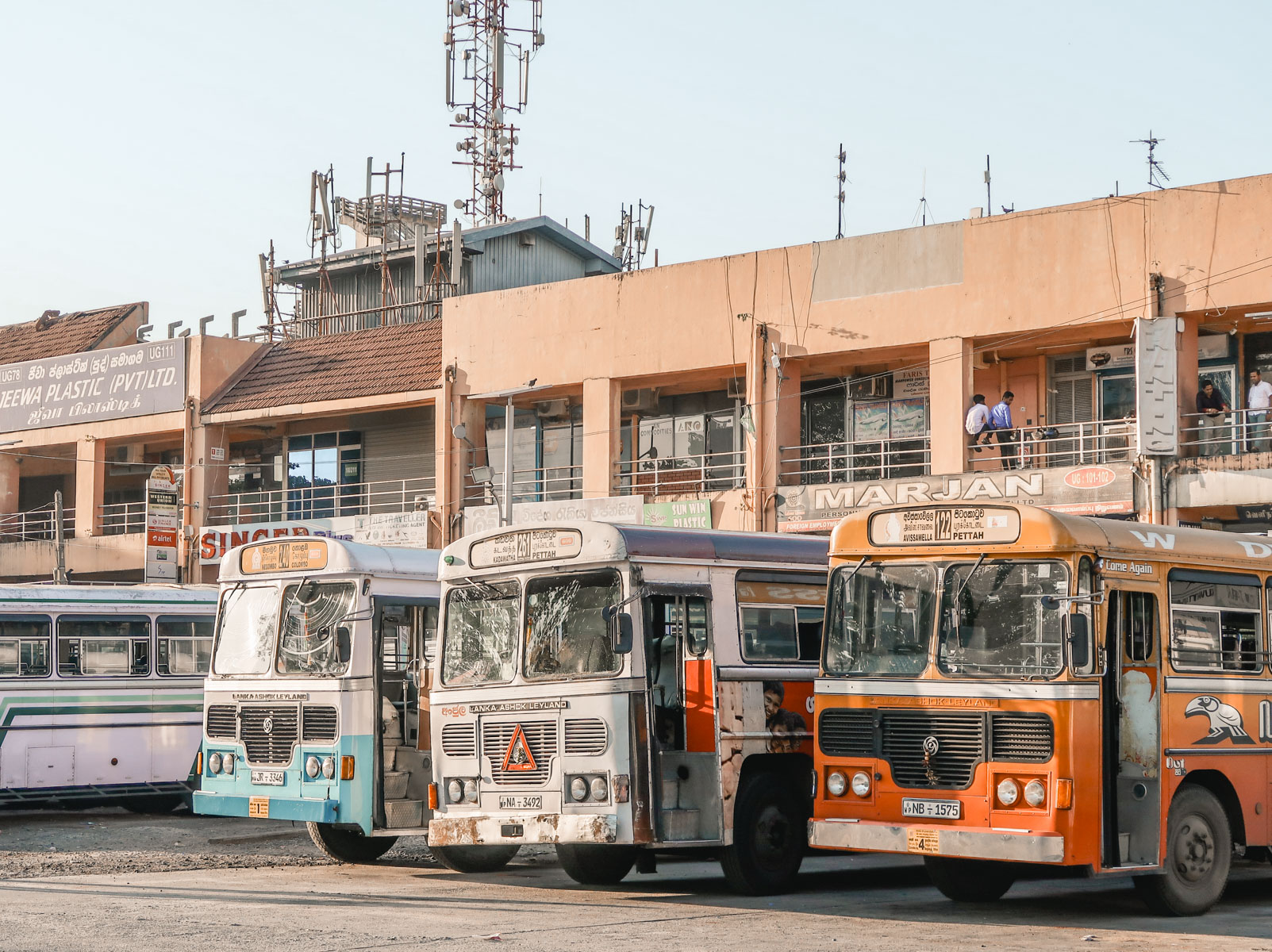 ⤈ PIN THIS ARTICLE ⤈