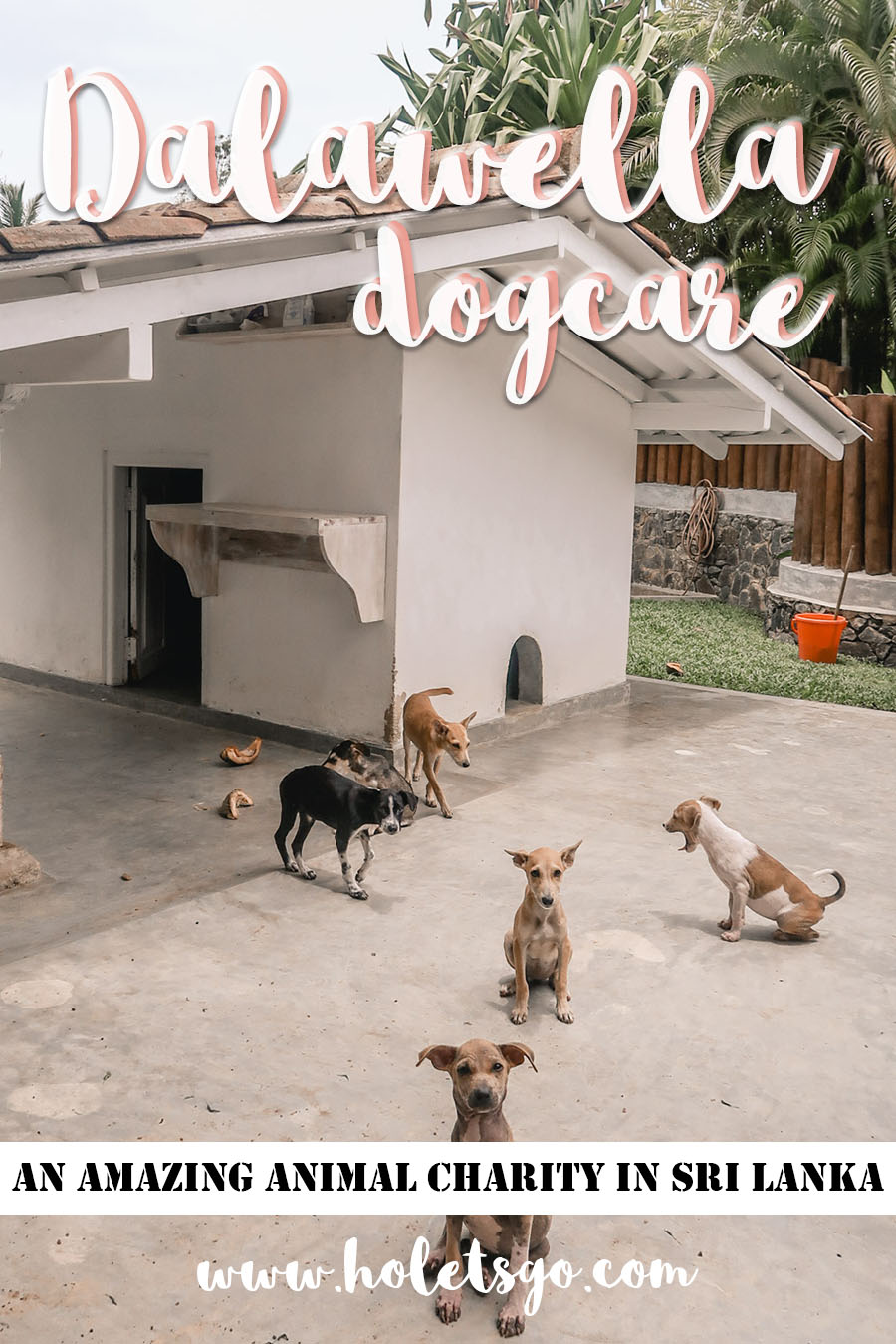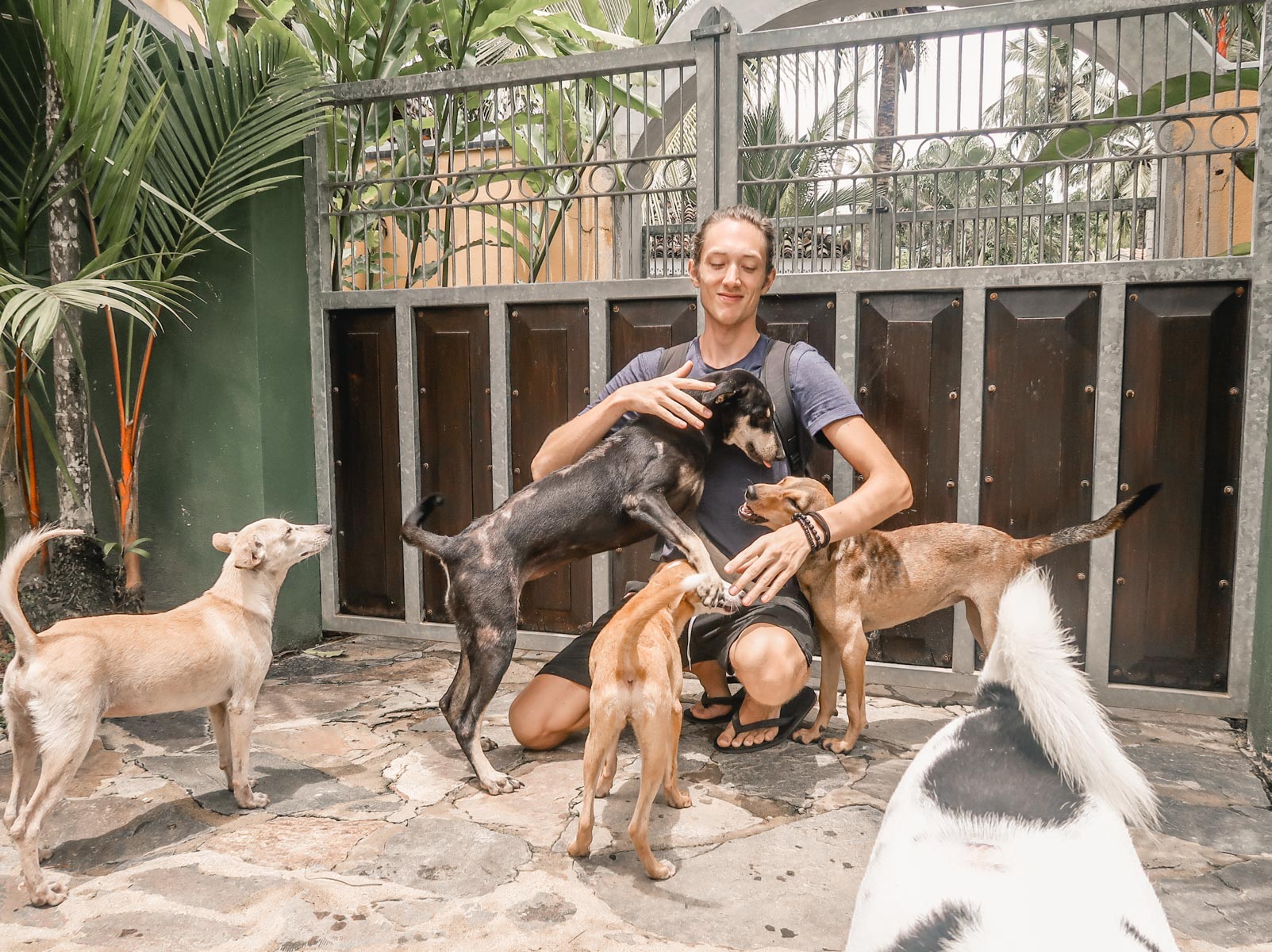 You only have to be in Sri Lanka for a few hours to see that there are a bunch of stray cats and dogs on the island. If you've seen any of our videos, you've probably seen how much we love animals – in fact, we love them so much that we paid many hundred dollars extra when we left Denmark a few years ago to get three rabies vaccinations even though they were not even recommended. We just don't wanna miss an opportunity to play with our furry little friends!
One of the tough things about traveling in Asia is seeing how many locals treat animals. We've seen countless sick cats and dogs and a lot of animals in very small cages. It's very sad, and even though we make an effort to help where we can, it's just not possible to do enough.
When we visited the Dogcare Clinic in Dalawella, the lady who showed us around told us that there are around 40 million stray dogs in Sri Lanka – that's almost twice as many stray dogs as there are people in the country. We have no way to verify that number, but seeing as we saw about a million dogs in our two months in Sri Lanka, it's probably true.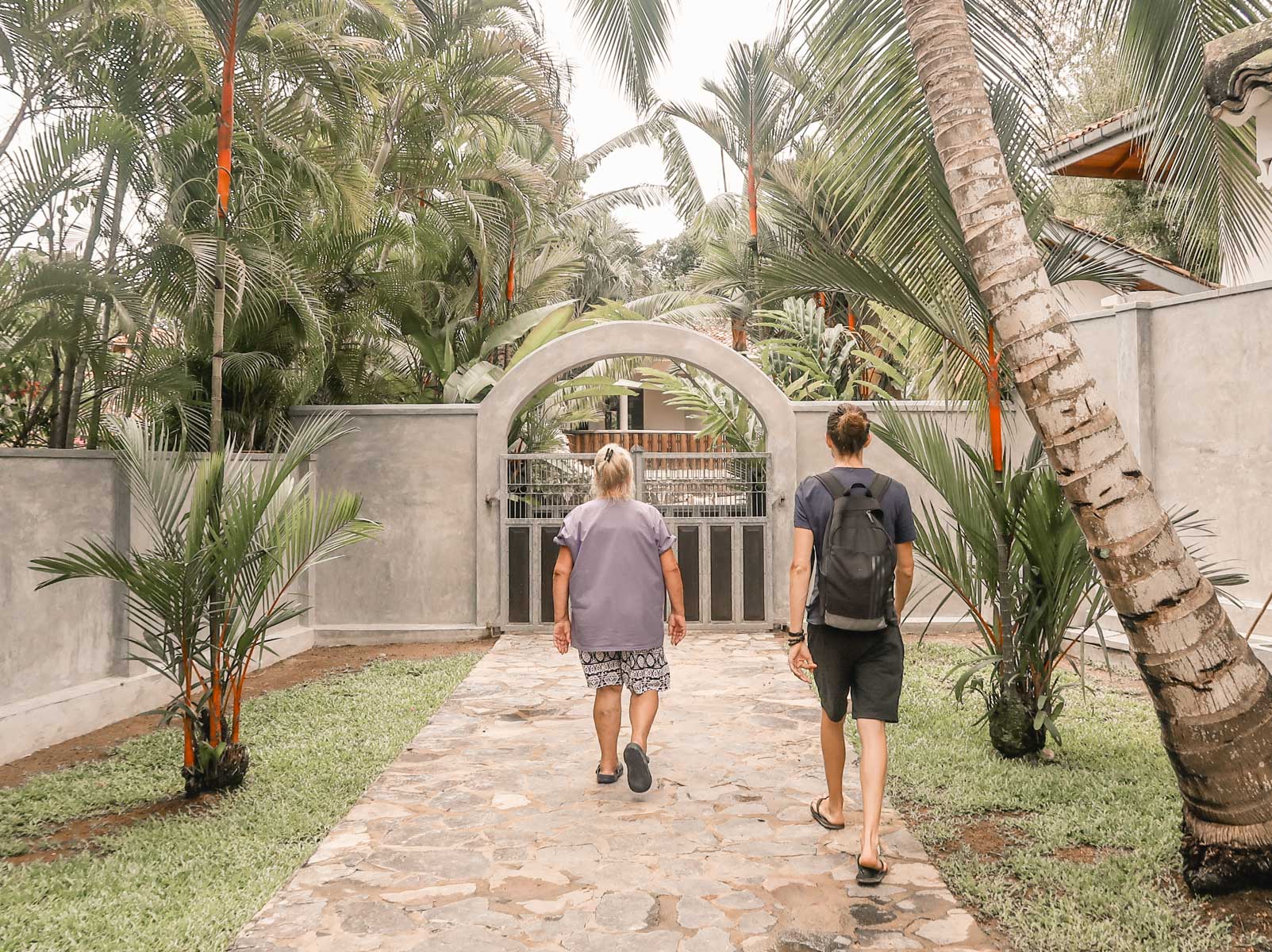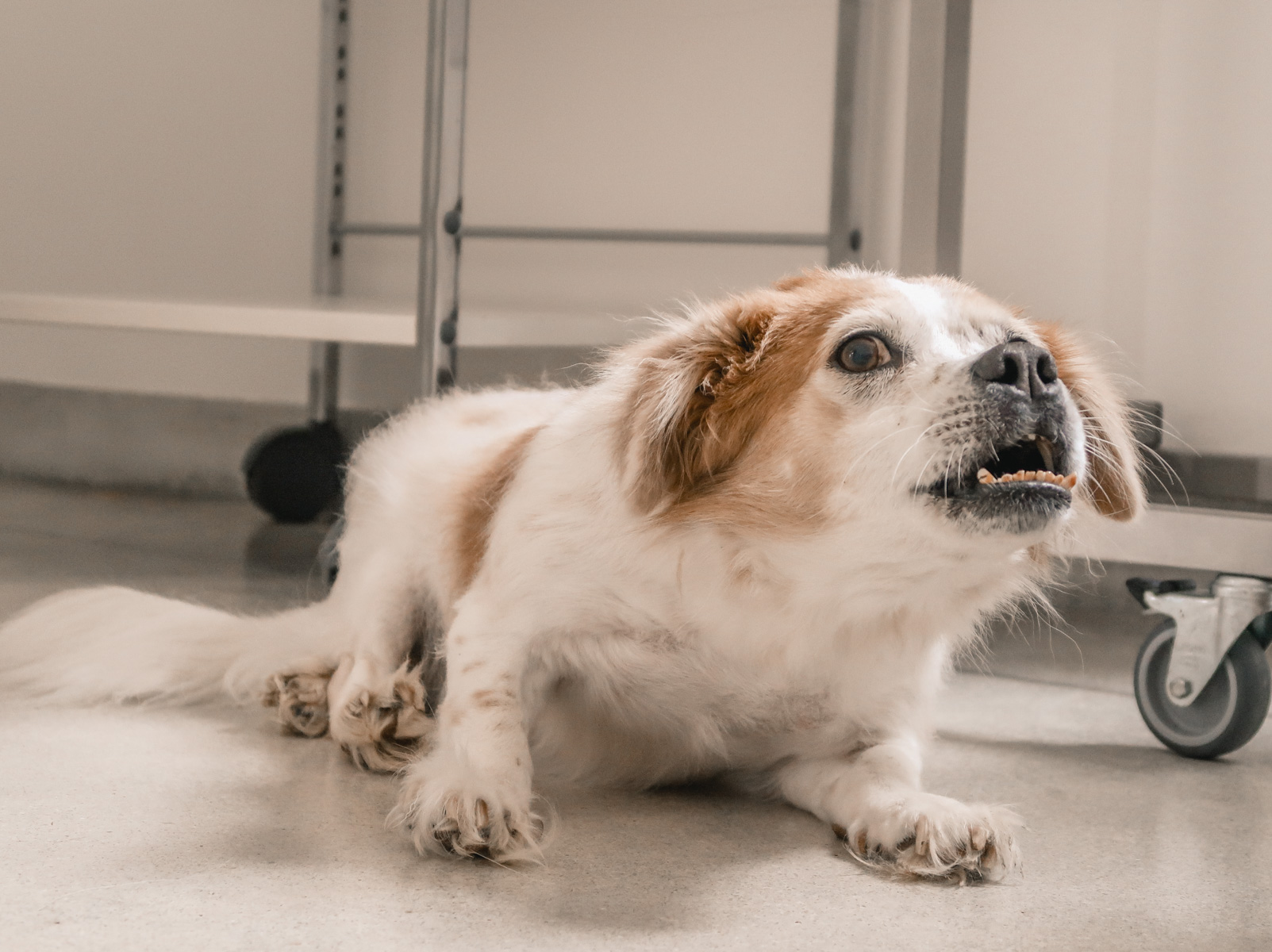 DALAWELLA DOG CARE CLINIC NEAR UNAWATUNA
Dalawella Dogcare Clinic is owned by a German lady who works her behind off to help save as many dogs as possible. When we were there, there were around 200 dogs on the property, and they constantly get new dogs. The day we were there someone has just dropped of five of the most adorable puppies (which you can see in the video at the end of this post).
Seeing how much the people at the Dalawella Dogcare Clinic do to help the dogs was so insanely touching, and it was such an amazing experience to see all the former stray dogs who'd now found a good and safe home with a lot of other furry friends.
It's technically free to visit the Dalawella Dogcare Clinic, but they accept (and expect) donations, but they also take time to show you around and tell you about the place and the many dogs. There are no official tours, so you just show up when you have time, and they're happy to give you a private tour.
If you're staying in Dalawella, you can easily walk to the clinic, and it's only a short tuktuk ride from Unawatuna.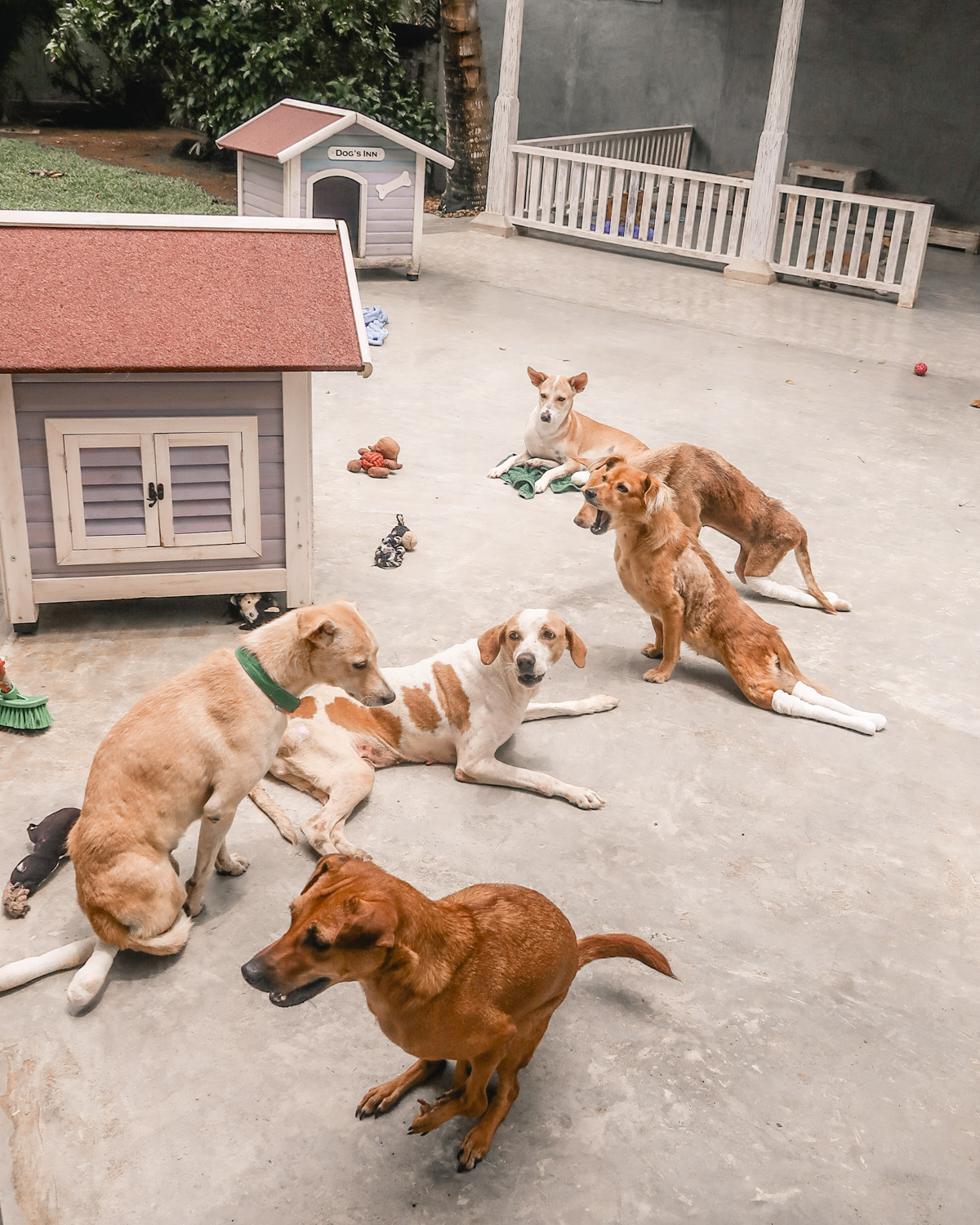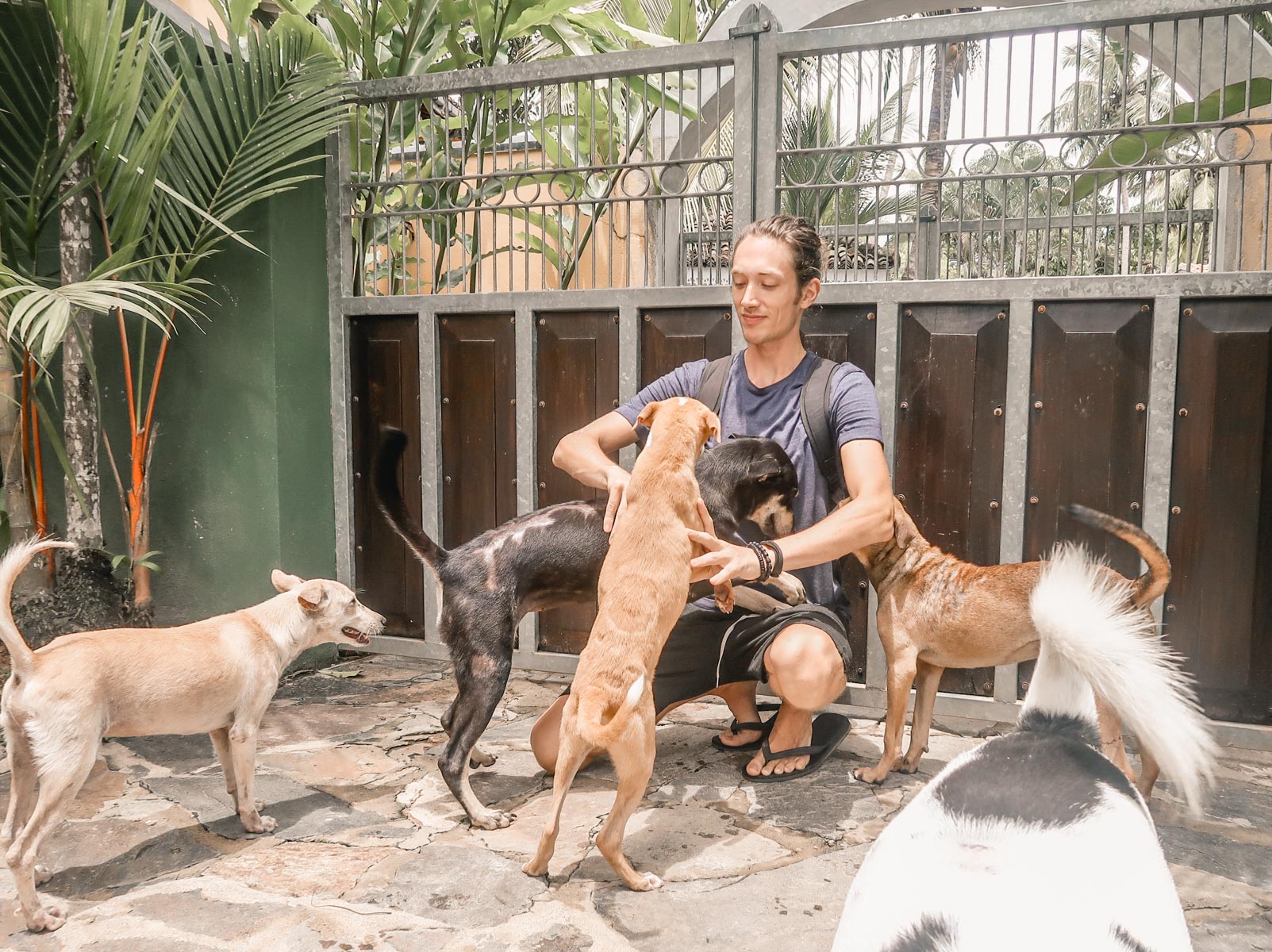 ⤈ PIN THIS ARTICLE ⤈