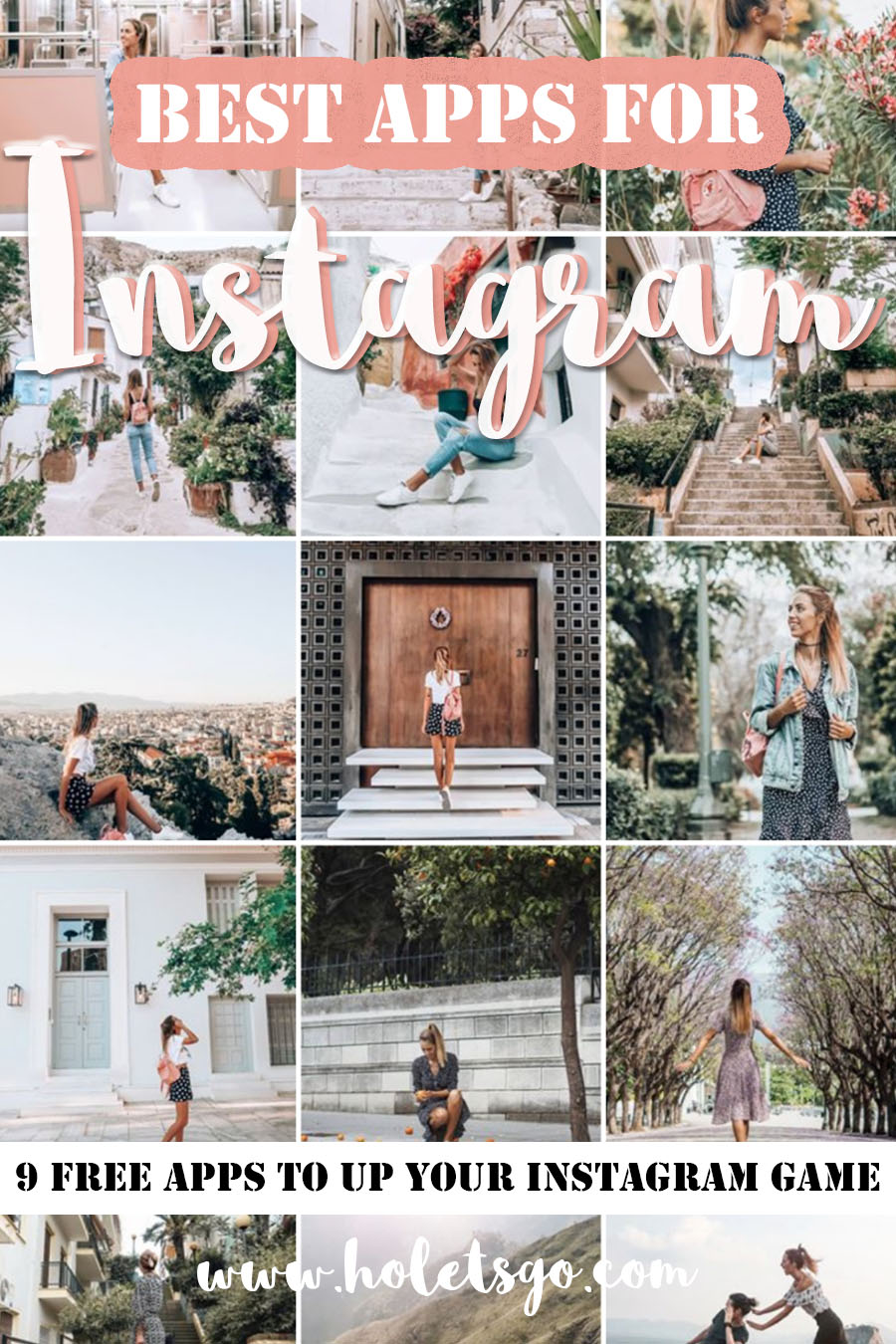 Instagram is definitely one the hottest social media platforms at the moment and if you're not already on there, it's probably just a matter of time before you give in and start posting life highlights. Or at least scroll through other people's. I mean, my dad has an account. My mom has two, but that's only because she forgot her password, bless her (they're not really using their accounts though, and that's probably a good thing because that's sort of how Facebook died, right?).
My point is: Instagram is where it's at right now, and if you want to step up your Instagram game, here are my favourite apps for editing Instagram photos and stories – and a cheeky little hashtag app to make sure that people actually see your content.
UNUM
UNUM is one of my favourite apps for Instagram. I use UNUM for planning my feed and for making sure the pictures look nice together. Sometimes I try a few different edits to see which one is the better fit. If you don't have business profile (which I've chosen not to have), UNUM is also good for you because it gives you an idea about the ideal posting time for you audience.
UNUM is a free app for Instagram. Find it here.
UNFOLD
Unfold is an app I like to use – but I also kind of dislike it. Unfold is an app designed to class up your stories with different templates that give your pictures or videos a more put together look. I love this – in moderation. One of the great things about Stories is that they're not perfect, so use Unfold wisely and don't overdo it.
Unfold is a free app for Instagram. Find it here.
LIGHTROOM
Lightroom is my favourite app for Instagram. I've used the desktop version of Lightroom to edit the photos for my blog for about three years now, but I only recently downloaded the app, and I absolutely love it. In my opinion, Lightroom is the ultimate editing tool, and I love how you can create your own filters (called presets) and your own look for your feed.
A few days ago, one of my friends told me that he can always spot my pictures in his feed because he knows my editing style. That's because of Lightroom. Gone are the days where you could just slap on the Gingham filter and get thousands of followers. Now it's all about Lightroom.
TIP: A lot of people are selling their Lightroom presets for a loooot of money at the moment, and buying presets can definitely be a good idea, but make sure to familarize yourself with the Lightroom app before you do, and be prepared to make some adjustments even with the presets. Otherwise you're very likely to fell like you've wasted your 50 bucks. Or 200. People are going at it!
Lightroom is a free app for Instagram. Find it here for iPhone and here for Android.
VSCO
VSCO was my go-to app for years, and if Lightroom suddenly disappeared, I'd probably go back to the VSCO filters. VSCO's editing tools are okay, but I think the filters are what make the app stand out. I especially like the A and the M series. Remember that you do not have to use full strength filters. Sometimes a tiny bump can make a big difference.
VSCO is a free app for Instagram. Find it here.
SNAPSEED
Snapseed is another very popular app for editing Instagram photos, and I really like the app's interface. It's easy to use, and it goes really well with the free version of the lightroom app because it has an option to edit certain areas of your photo with the brush tool. It also has a nice grain tool and some cool filters.
Snapseed is a free app for Instagram. Find it here for iPhone and here for Android.
AIRBRUSH
I only use airbrush for one thing: Highlighting the details in my photos. I use the brighten tool to quickly brush over sunglasses, bracelets, ice creams or other details I want to accentuate. It's very quick and easy to use, and Airbrush has a bunch of other tools you may find useful as well.
The smooth tool is good for removing zits or mosquito bites (I still remember when I was editing this picture and found out I had three mosquito bites on my ass!), but I rarely use it because it's a bit too intense for my taste. So no, I don'y use Airbrush for airbrushing, and I wouldn't recommend that you do either. It's okay not to be perfect. But, you know, you do you!
Airbrush is a free app for Instagram. Find it here.
SOCIAL HASHTAGS
Use hashtags, don't use hashtags – everyone disagrees, but I'm definitely on Team Hashtag. Using good and relevant hashtags means that more people will see your pictures, and let's be real – you want people to see your pics. Otherwise you'd just upload them to your Dropbox.
Using the same hashtags for all your photos won't help you a lot though. In fact, it may hurt your account quite a bit if you get shadowbanned for using the same tags over and over again.
The app Social Hashtags is a really good tool for finding good hashtags for your posts. You can search different words or categories, and you can save your favourite hastags and collections. The only downside of this app is that it tags itself (it's definitely not one of the cool kids), so if you already have 30 hashtags, make sure to find and delete the "prilaga" hashtag. Otherwise your tags won't show up.
Social Hashtags is a free app for Instagram. Find it here for Android.
INSHOT
InShot is the app I use for trimming short videos and putting a filter over them. I'd much rather use the app 8mm, but that's only available for iPhone, and I have an Android phone.
InShot is a free app for Instagram. Find it here for iPhone and here for Android.
SNOW
I only downloaded Snow a few weeks ago, so I haven't really played around with it a lot yet, but I use it to create small collage-y (music)videos for my stories. This is also one of those apps I wouldn't use all the time, because it would just be too much, but it's good for when you want to do a little extra in your stories.
You can also use the Snow app to take mirror images for Instagram or to put stickers on the images for your story or to film stylised videos with various filters.
I hope you found this article useful! If you did, remember to pin it and share it with your friends. That would mean a lot 🙂
Also don't forget to check out my Instagram!
⤈ PIN THIS ARTICLE ⤈